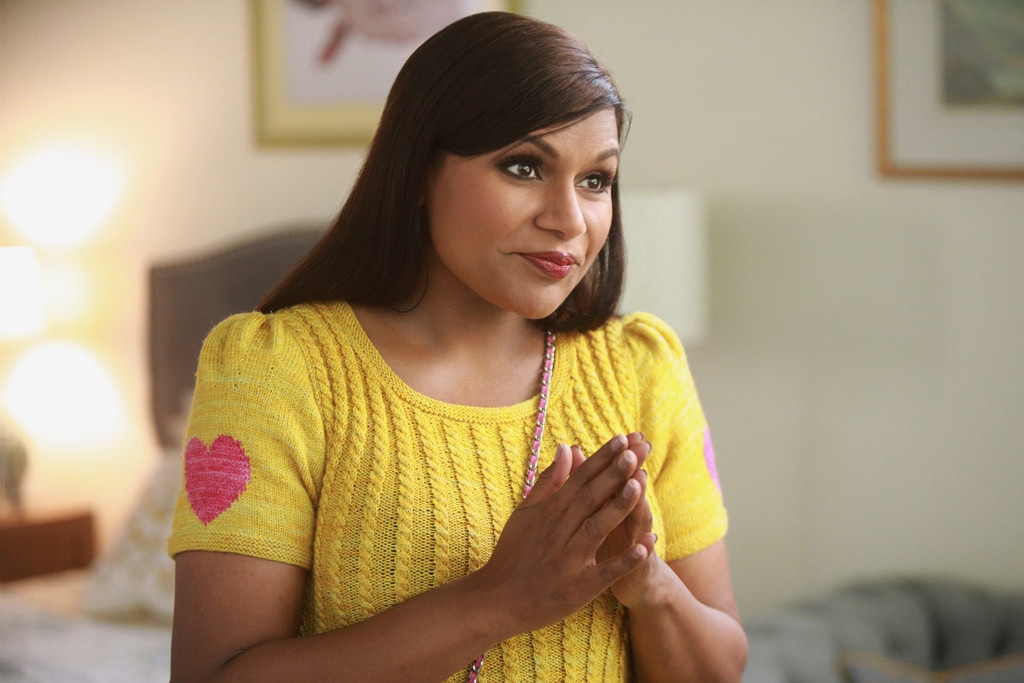 Jordin Althaus / Hulu
Highlighters aren't the only beauty products that will brighten your face.
On the set of The Mindy Project, lead makeup artist Amy Schmiederer uses a different product: "I love concealer; it's one of my favorites," she told E! News. "I think it's so important to highlight. It just brightens the face and shows your cheekbones."
While most of us are just trying to get Insta-ready, Mindy and her crew have to get HD-ready, which sounds pretty intimidating at first. However, Amy's decision to use concealer sin highlighter is one of the ways she combats the bright lights.
"Glittering products can be hard on HD just because they're too shiny," she said, explaining why those metallic-based highlighters aren't ideal. "I stay away from [glitter] unless it's needed for the character."
At her makeup station, you'll find Osmosis concealers, which she says are "great for highlighting." Beyond concealing dark circles and blemishes, the beauty pro applies her must-have concealer to the high points of the face: atop the cheekbones, center of the nose and cupid's bow. And, for the hue, "I use a shade 2 to 3 shades lighter than the skin tone," she said.