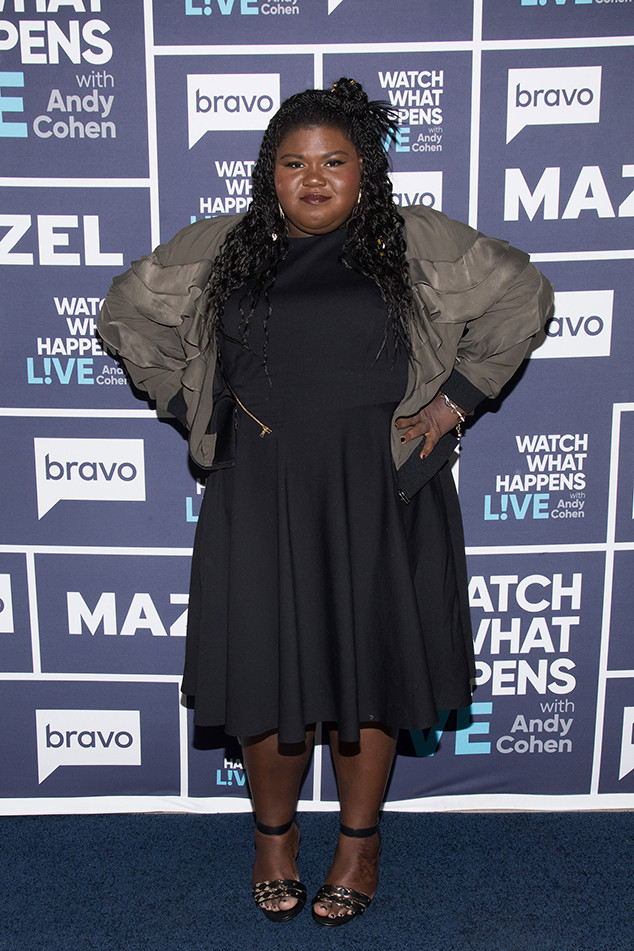 Charles Sykes/Bravo
In a war of words, Gabourey Sidibe finds strength in a higher power.
The 34-year-old Difficult People actress enjoyed a girls' night out with Orange Is the New Black actress Danielle Brooks and Refinery29 entertainment writer Sesali B. at Junior's Cheesecake in Brooklyn Sunday. Sidibe posted a photo on Instagram, joking, "On our way to ya mans house...."
The trio had just attended the Netflix premiere of She's Gotta Have It at the Brooklyn Academy of Music and were excited to share a few photos with their followers. While Sidibe's picture racked up thousands of likes, Instagram user @bettypowell47 sniped, "F--k all 3 of you bitches."
Sidibe ignored the troll, which only seemed to anger her more. "I'm not mad you boy looking bitch," @bettypowell47 said in the comments. "Go find your sides and stop wearing fake hair."