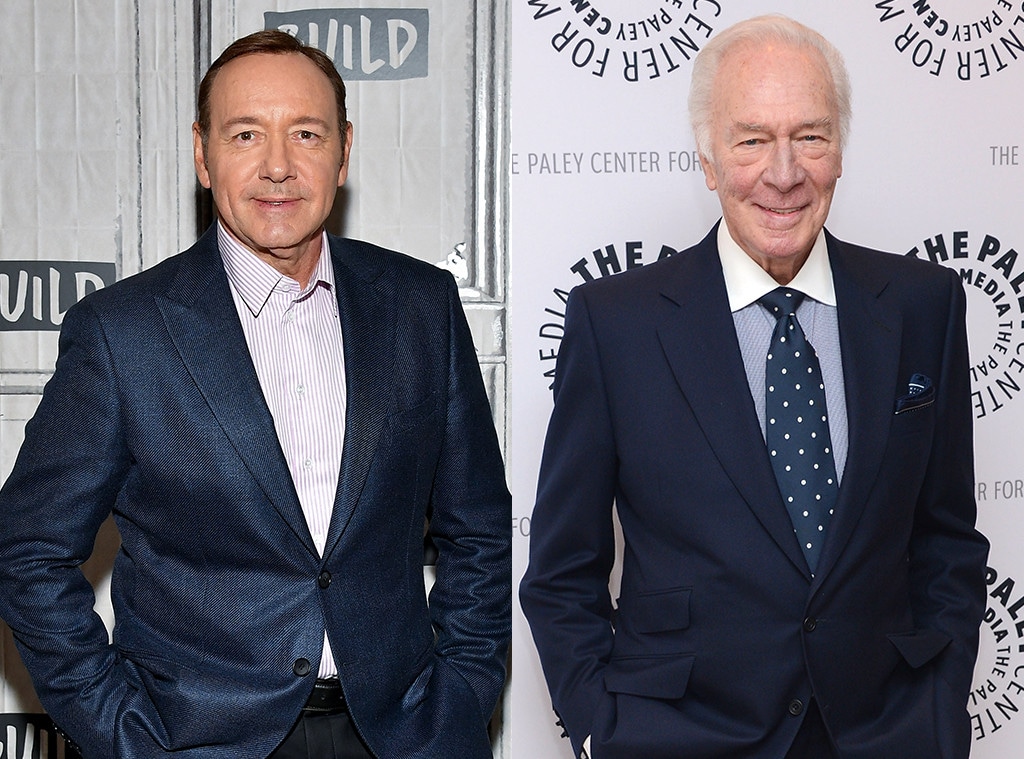 Getty Images
Christopher Plummer is opening up about replacing Kevin Spacey in All the Money in the World.
Last week, following allegations of misconduct against Spacey, E! News learned that scenes from the upcoming movie would be re-shot with Plummer in the role of J. Paul Getty, instead of Spacey.
Now Plummer is sharing his thoughts on taking over the role in a new interview with Vanity Fair. "I think it's very sad what happened to him," the 87-year-old actor tells the publication. "Kevin is such a talented and a terrifically gifted actor, and it's so sad. It's such a shame."
He continues, "That's all I can say, because that's it." But, Plummer says it's more like starting all over again, not just replacing Spacey in the role.
"It's really not replacing him [Spacey]—it's starting all over again. Although the situation is very sad," Plummer shares. "I'm very saddened by what happened to Kevin, but what can I do? I've got a role. I admire Ridley Scott and I'm thrilled to be making a movie for him. And so I thought, that was it. Ages ago I was in contention for [the role], way back. So I was familiar with it, and then Ridley came to me and I agreed. I wanted to work with him. He's very good. I loved the script. The script is wonderful."
Re-shoots will start on Nov. 20 in London and Rome and will include cast members Michelle Williams and Mark Wahlberg. 
All the Money in the World is still set for release on Dec. 22.