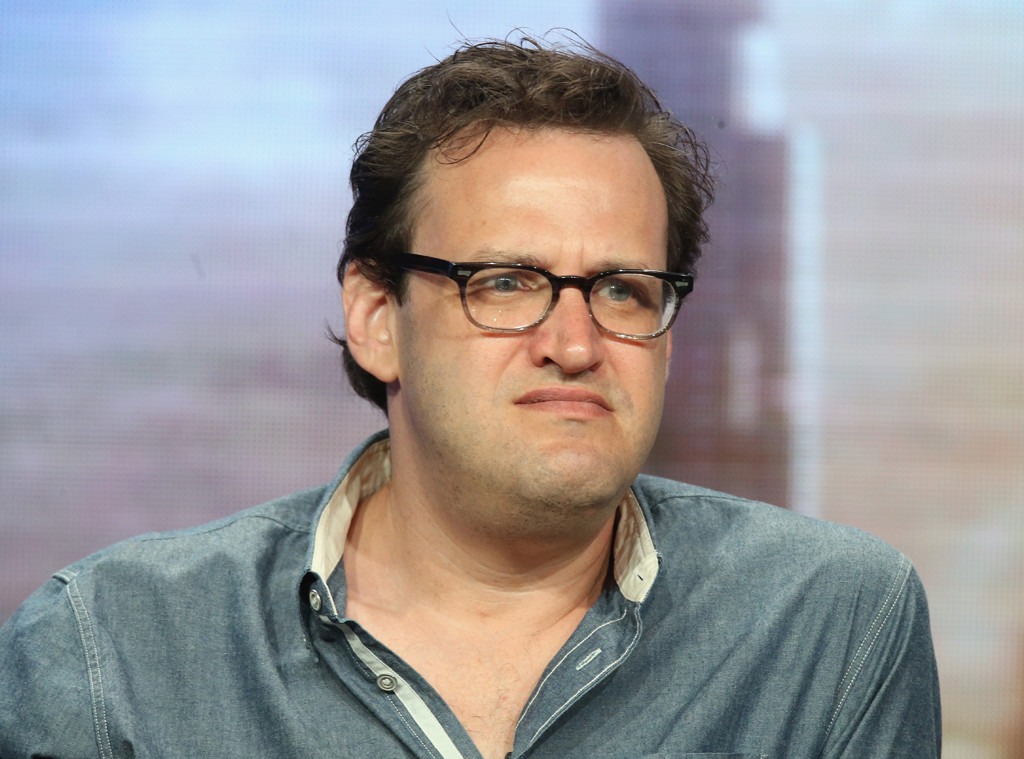 Frederick M. Brown/Getty Images
UPDATE: On Sunday night, Melissa Benoist, the star of Supergirl, responded to the news that Andrew Kreisberg, co-creator of the hit CW shows Supergirl, Arrow and The Flash with a lengthy post on her social media. 
She wrote, "I am a woman who leads a show that supports equality and feminism, empowerment, and fighting for what is right. I have always tried to conduct myself this way personally, as well. Sadly, the show and my career are a part of an industry that doesn't always mirror these sentiments." She added, "This is heartbreaking, and at times makes me feel helpless. I know I'm not the only one who feels this way. But I'm an optimist. I believe lasting change is possible, and when people are mistreated, they should have a safe forum to speak their truth and always be heard. And when people commit crimes or harass others, they should always be held accountable—no matter what industry they work in or how much power they wield. I've spoken up about it in the past—publicly and not so publicly—and I'll continue to do so. All of us should, without fear or shame."
Benoist finished the statement: "We all need to hold ourselves to a higher standard. So this week, I'll head back to work on Supergirl even more committed to being a part of changing the norm by listening when people speak up, and refusing to accept an environment that is anything less than a safe, respectful and collaborative space."
_____
Warner Bros. Television has suspended producer Andrew Kreisberg over allegations of sexual harassment.
He has denied the claims, which 15 women and four men who have worked with him talked about with Variety under condition of anonymity, fearing retaliation. They also come amid a wave of fresh sexual misconduct allegations launched against Hollywood power players in wake of dozens of accusations made against producer Harvey Weinstein, who has denied taking part in non-consensual sex.
"We have recently been made aware of allegations of misconduct against Andrew Kreisberg," Warner Bros. Television said in a statement to E! News. "We have suspended Mr. Kreisberg and are conducting an internal investigation. We take all allegations of misconduct extremely seriously, and are committed to creating a safe working environment for our employees and everyone involved in our productions."
Kreisberg is accused of frequently touching people without their permission, asking for massages from female staff members, kissing women without permission and making sexualized comments about women's appearances, according to Variety, which spoke to accusers and witnesses.
Kreisberg denied that any inappropriate touching or massages occurred, according to the outlet.
"I have made comments on women's appearances and clothes in my capacity as an executive producer, but they were not sexualized," he told Variety. "Like many people, I have given someone a non-sexual hug or kiss on the cheek...I have proudly mentored both male and female colleagues for many years. But never in what I believe to be an unwanted way and certainly never in a sexual way."
Several women told Variety that they found the work environment created by Kreisberg to be hostile and "toxic." One said it felt "unsafe."
One woman claimed that Kreisberg told another female co-worker, "Wow, you look so tired that I don't even want to have sex with you anymore." He denied saying it.
A male staffer told Variety that as he leaned down on the desk of a colleague, Kreisberg put his hands on his posterior and pretended to have sex with him. The producer denied doing it.
Another male writer on one of Kreisberg's shows told the outlet that he talked to the producer about his alleged offensive behavior but that "it had no impact." The producer said no colleague or anyone working for Warner Bros. Television or production company Berlanti Productions ever told him that he should not make sexually harassing comments to women.
"We were recently made aware of some deeply troubling allegations regarding one of our showrunners," Greg Berlanti and Sarah Schechter, who head Berlanti Productions, told Variety. "We have been encouraging and fully cooperating with the investigation into this by Warner Bros. There is nothing more important to us than the safety and well-being of our cast, crew, writers, producers and any staff. We do not tolerate harassment and are committed to doing everything we can to make an environment that's safe to work in and safe to speak up about if it isn't."
—Reporting by Billy Nilles
This post was originally posted at 4:09 p.m. on Nov. 11.