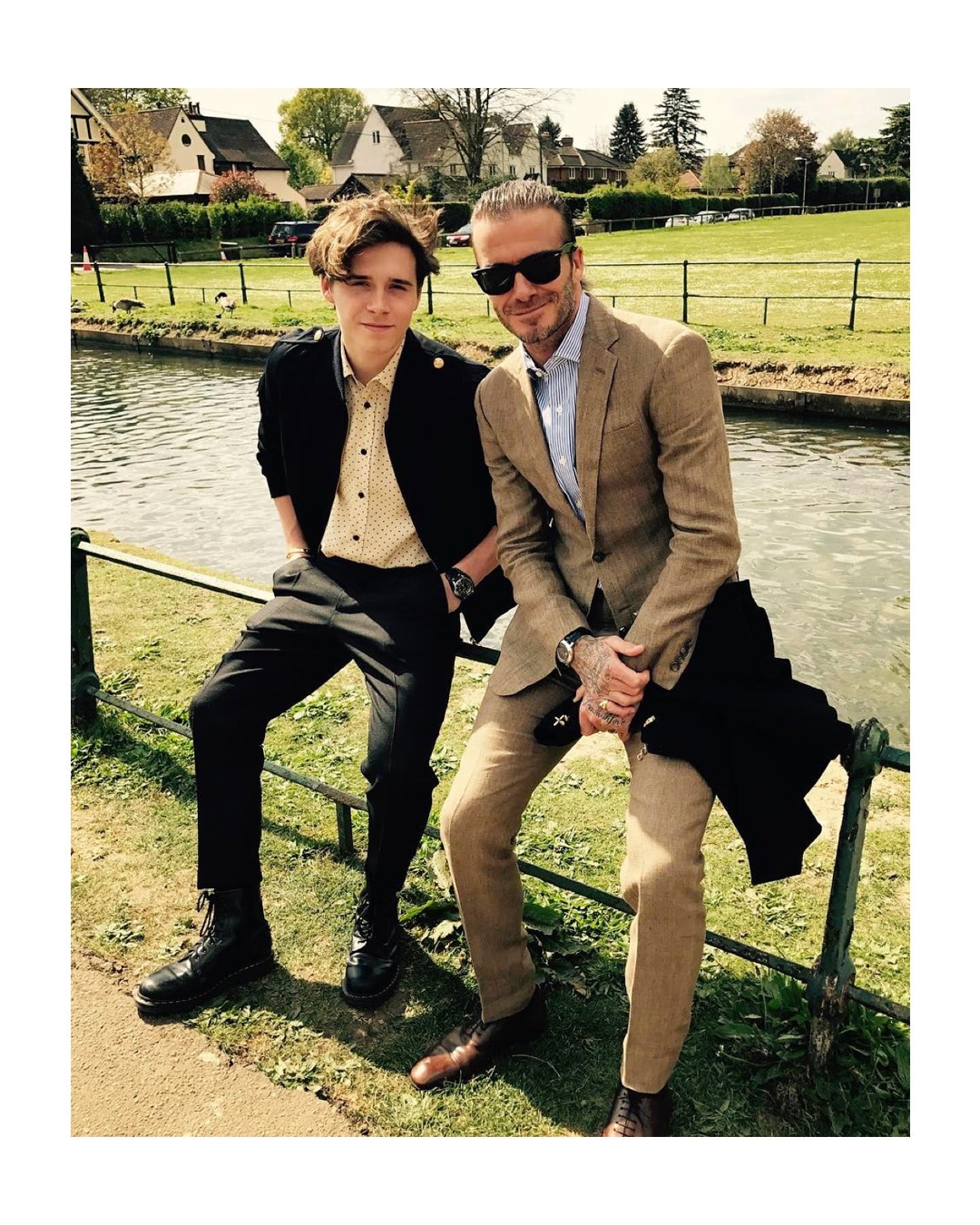 Instagram
Like father, like son, right?
When you're referring to the style of David Beckham and his son Brooklyn Beckham, the answer is clearly yes. Camouflage print, beanies, matching T-shirts—these two have more in common than just blood. While most teenagers mostly don't want their style to be compared to their parent's, when your mom is a pop-star-turned-fashion-designer and your father is a retired pro athlete whose style ages like fine wine, you may want to take a few notes out of their book.
Brooklyn, the 18-year-old dating Chloe Grace Moretz, has taken more than a few notes. If it wasn't for his age, you may mistake him from David's brother with their style similarities.
Don't believe us? All of the proof you need is right below. Keep scrolling! 
Watch:
Chloe Grace Moretz Dishes on BF Brooklyn Beckham