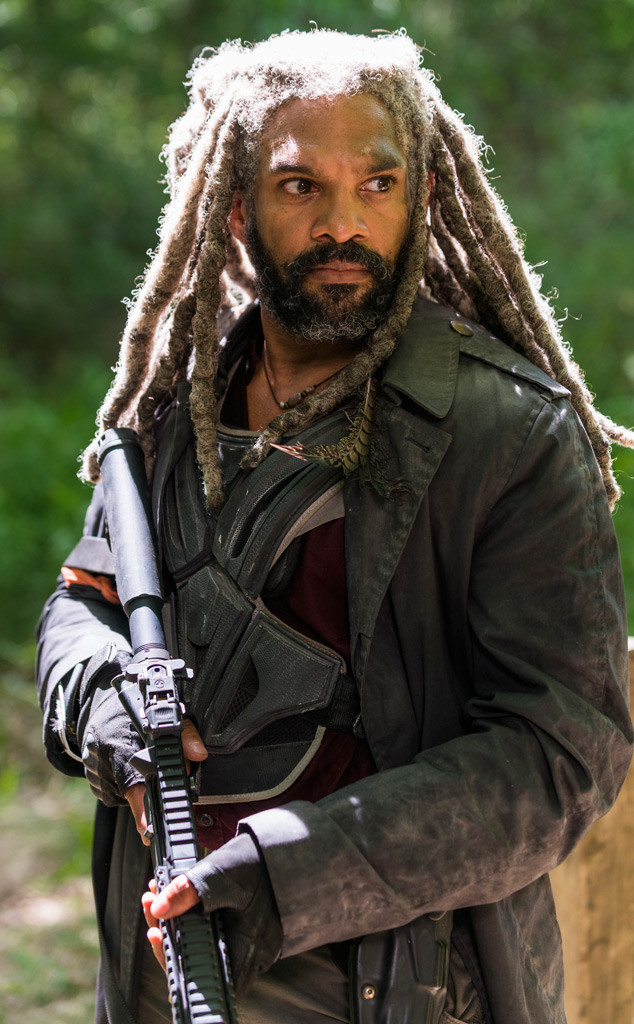 AMC
Warning: The following contains spoilers from the most recent episode of The Walking Dead. If you haven't watched yet, you may want to bookmark this page and return once you have. Proceed with caution.
It's not always easy to be king.
In fact, as Ezekiel (Khary Payton) found out on tonight's episode of The Walking Dead, sometimes it can be downright horrible. Especially when you're a self-imposed king at war with a lunatic and his relentless goons during the zombie apocalypse.
Picking right up where we left off last week, Ezekiel proved to be the only person to survive from that shower of gunfire that came out of nowhere, thanks to his subjects leaping on top him, all dying in the process. As he had to fight off the people who he convinced to join the fight now that they'd reanimated as walkers, fight off a deranged Savior with a truly terrible haircut, and finally get reconnected with and rescued by Jerry (Cooper Andrews) and Carol (Melissa McBride), it was one hell of a day for the man who would be king. But the worst was far from over.