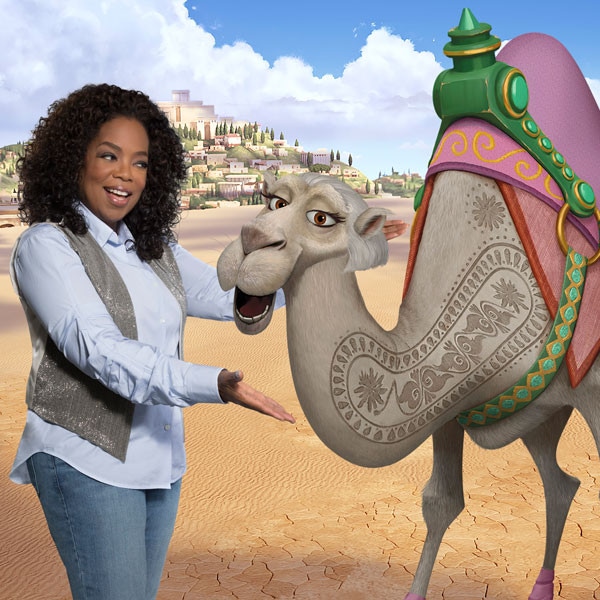 The Star
We're one week away from the release of the new animated movie, The Star.
The film, which hits theaters on Nov. 17, tells the story of the first Christmas. "A small but brave donkey and his animal friends become the unsung heroes of the first Christmas," according to IMDB.
Steven Yeun voices Bo the Donkey, Gina Rodriguez lends her voice to Mary and Zachary Levi is the voice of Joseph. The cast also includes Oprah Winfrey, Mariah Carey, Tyler Perry, Kristin Chenoweth, Keegan-Michael Key, Kelly Clarkson and Patricia Heaton.
In celebration of the movie, we're sharing some exclusive images of the cast with their animated characters! Check out the pics below!