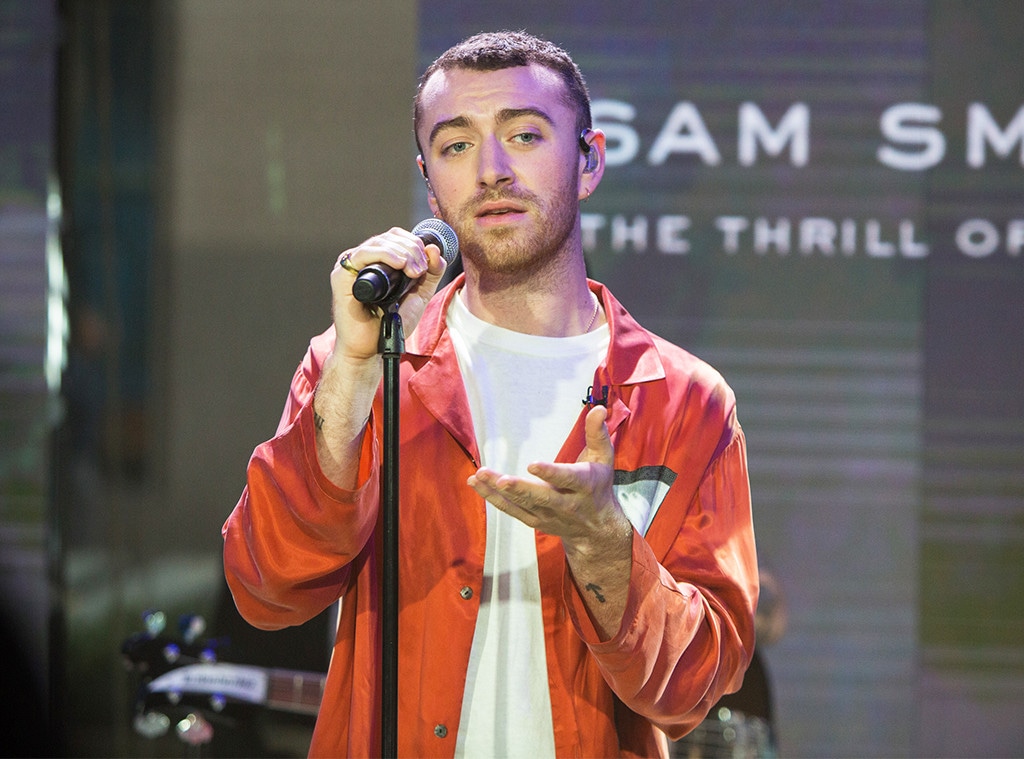 Nathan Congleton/NBC
Sam Smith gave two brides a wedding present they'll never forget.
As seen on his recent TV special Sam Smith at the BBC, the "Stay With Me" singer made a surprise appearance at the wedding of same-sex couple Bec Baran and Lisa Best. Well, it was a surprise for almost everybody; Lisa's niece and best woman, Katie, had secretly arranged for Smith to perform at the reception.
"So, Lisa and Bec, it is time for the surprise of your married lives. With a little bit of help from Lisa's best woman, we have been keeping a big secret from you," the DJ announced. "Please welcome Sam Smith!"
The singer stepped into the ballroom with a great big smile and hugged both brides at once as guests applauded. Smith performed his ballad "Latch."
He then congratulated the brides, saying, "I saw the ceremony in London and it moves my heart so much to see you guys do this today. I truly hope you have a wonderful, wonderful life together. Thank you for having me here."
"When he walked through the door, I just thought, 'Wow, that is actually Sam Smith!' This does not happen to us," Best said.
"All of my friends and Bec's friends and family were really shocked," she said. "It was just another level."
Smith said on the special, "Just being a part of someone's day like that means the world to me. They're so in love. It's just incredible. They're so in love and it's so beautiful."