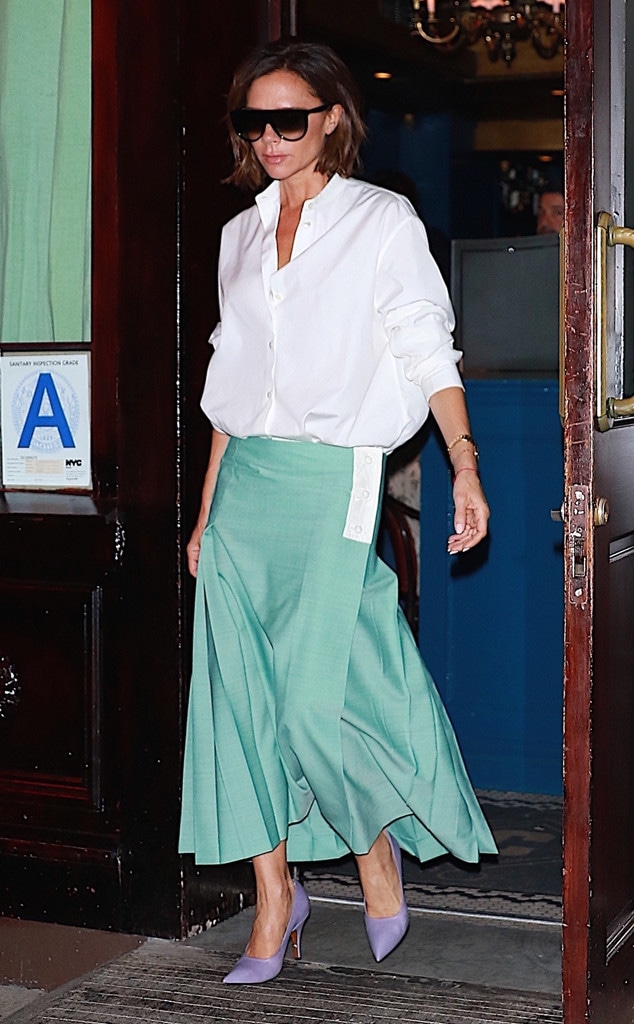 BlayzenPhotos / BACKGRID
She may be the queen of the pout, but according to this photographic evidence, Victoria Beckham is also the queen of the heel.
The renowned designer and forever Spice Girl typically is dressed to the nines—shoes included. However, thanks to a recent snap shared to her social media, we realized just how much she does in high heels. 
On Thursday, she made fun of a workout mannequin when she hopped onto a treadmill and hit her stride in a pair of towering booties. Whether the mom of the three is posing for a photo, lounging around or picking up some beer, the mogul has a pair of sky-high shoes on. 
While she may have announced her departure from the style of shoe—she told The Telegraph in 2016 "I just can't do heels any more"—Beckham clearly hasn't retired them for good. 
Here's all the evidence to prove no matter where Beckham goes, her heels are never too far away:
What will this star do next? (In her heels, of course.)