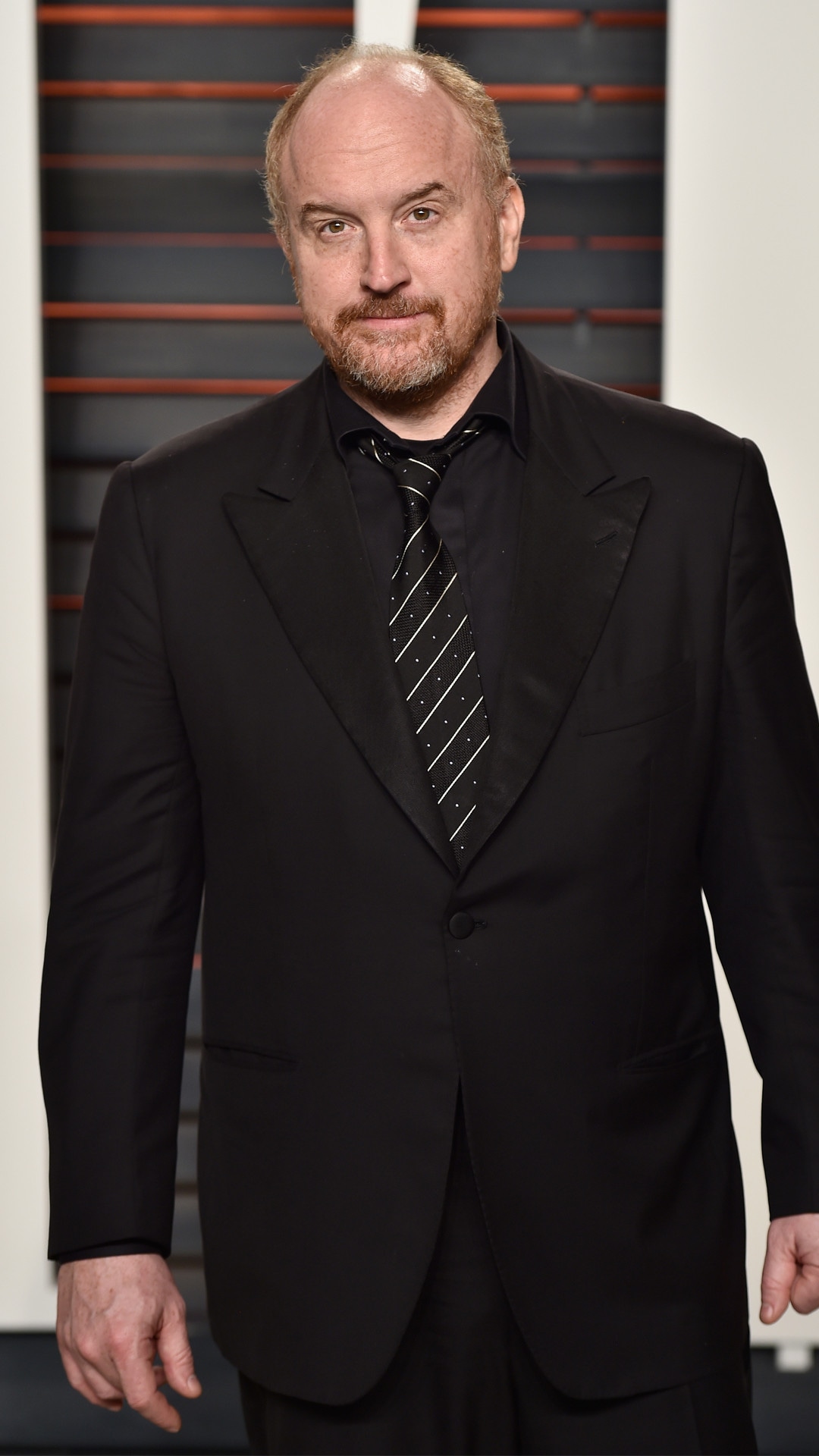 Pascal Le Segretain/Getty Images
Five women have shared allegations of sexual misconduct against Louis C.K.
In a New York Times article published Thursday, five women share claims about the comedian's behavior towards them over the years. When the publication asked for an interview about the allegations, Louis C.K.'s publicist Lewis Kay replied in an email Tuesday, "Louis is not going to answer any questions."
In the article, Dana Min Goodman and Julia Wolov claim that in 2002 Louis C.K. asked them to hang out at his hotel room while they were all three in Aspen, Colo. for the U.S. Comedy Arts Festival. The women allege that when they were in his hotel room, Louis C.K. asked if he could "take out his penis." Thinking it was a joke, they laughed, but then, Goodman claims, "He proceeded to take all of his clothes off, and get completely naked, and started masturbating."
A third woman, Abby Schachner, claims that in 2003 she called Louis C.K. to invite him to a show she was doing. Schachner claims the conversation with Louis C.K. became "unprofessional and inappropriate" and she could "hear him masturbating" during the call.
A fourth woman, Rebecca Corry, claims in the article that Louis C.K. asked if he could "masturbate in front of her" while working on a TV pilot together in 2005. The show was being executive produced by Courteney Cox and David Arquette, both who confirmed the incident to the NYT. "What happened to Rebecca on that set was awful," Cox told the publication. After discussions, Corry made the decision to continue working on the project.
Another woman who shared her claims chose to remain anonymous. The woman claims in the article that while in her early 20s, working on The Chris Rock Show with Louis C.K. in the late '90s, he "repeatedly asked her to watch him masturbate."
These allegations have surfaced shortly after it was revealed Louis C.K.'s I Love You, Daddy movie premiere, scheduled for Thursday, has been canceled.
"In light of the allegations concerning Louis C.K. referenced in today's New York Times, we are cancelling tonight's premiere of 'I Love You, Daddy.' There is never a place for the behavior detailed in these allegations. As a result, we are giving careful consideration to the timing and release of the film and continuing to review the situation," a rep for The Orchard tells E! News in a statement.
E! News has reached out to Louis C.K. for comment.