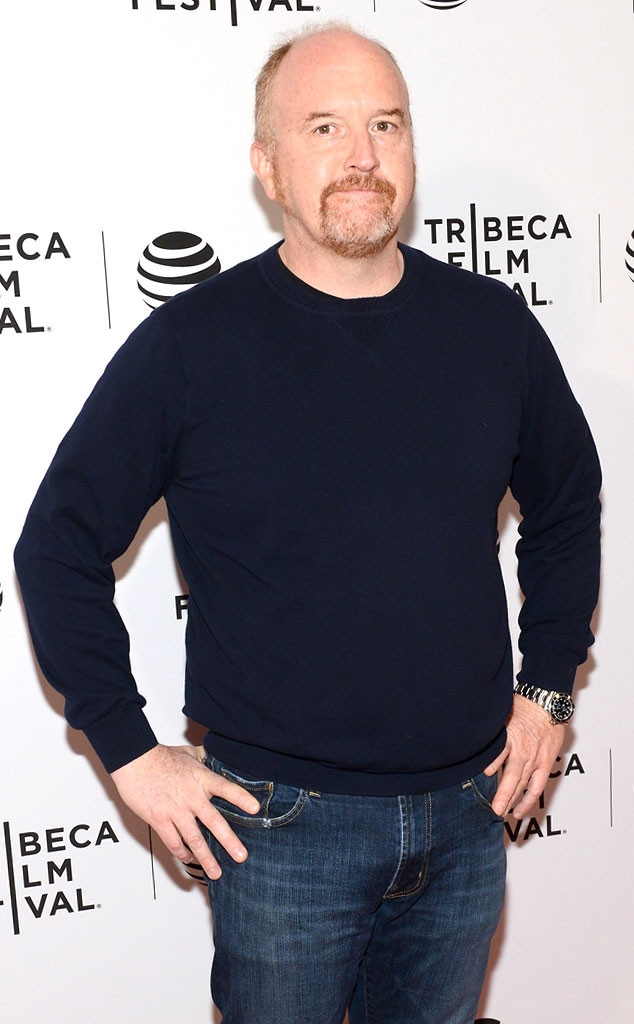 Noam Galai/Getty Images for Tribeca Film Festival
UPDATE: A rep for The Orchard confirmed to E! News that the premiere of Louis C.K.'s I Love You, Daddy was canceled due to the New York Times article published today.
"In light of the allegations concerning Louis C.K. referenced in today's New York Times, we are cancelling tonight's premiere of I Love You, Daddy," the statement read. "There is never a place for the behavior detailed in these allegations. As a result, we are giving careful consideration to the timing and release of the film and continuing to review the situation."
________
The premiere for Louis C.K.'s upcoming film, I Love You, Daddy, has been canceled along with the Los Angeles press day.
A rep for the comedian told E! News scheduling conflicts were the reason behind the film's premiere and L.A. press day being scrapped. However, a source told The Hollywood Reporter the cancellation was due to an upcoming NY Times story about the comedian that's about to break.
THR also reported that C.K.'s planned appearance on The Late Show With Stephen Colbert tonight was canceled. The show has replaced the comedian with William H. Macy.
As we explained in September, several unconfirmed internet rumors about sexual misconduct have surrounded the comedian over the last few years, but he continues to deny them.
In 2015, Gawker got a tip from a source who said the comedian had sexually assaulted several women by forcing them to watch him masturbate in front of them. In 2016, Roseann Barr continued the conversation when she said she'd heard "so many stories" about him doing that to women.
Then, in August, Tig Notaro—whose show One Mississippi lists C.K. as an executive producer—told The Daily Beast she hasn't spoken to C.K. since "an incident" occurred before the show even began.
Vince Bucci/Invision for the Television Academy/AP Images
"I think it's important to take care of [those misconduct claims], to handle that, because it's serious to be assaulted," Notaro said of the comedian. "It's serious to be harassed. It's serious, it's serious, it's serious."
When the NY Times asked C.K. to address the allegations at the Toronto Film Festival in September, he brushed them off.
"I'm not going to answer to that stuff, because they're rumors," the comedian said. "If you actually participate in a rumor, you make it bigger and you make it real."
Meanwhile, C.K.'s film I Love You, Daddy stars the comedian as the father of a 17-year-old actress (played by Chloë Grace Moretz) who's succumbed to the seduction of a 68-year-old esteemed filmmaker and rumored pedophile (played by John Malkovich).
In describing the controversial topic of the film, C.K. told the Times, "There are these people in the world that we all talk about, and we want to know that they're all good or they're all bad. The uncomfortable truth is, you never really know. You don't know anybody. To me, if there was one thing this movie is about, it's that you don't know anybody."