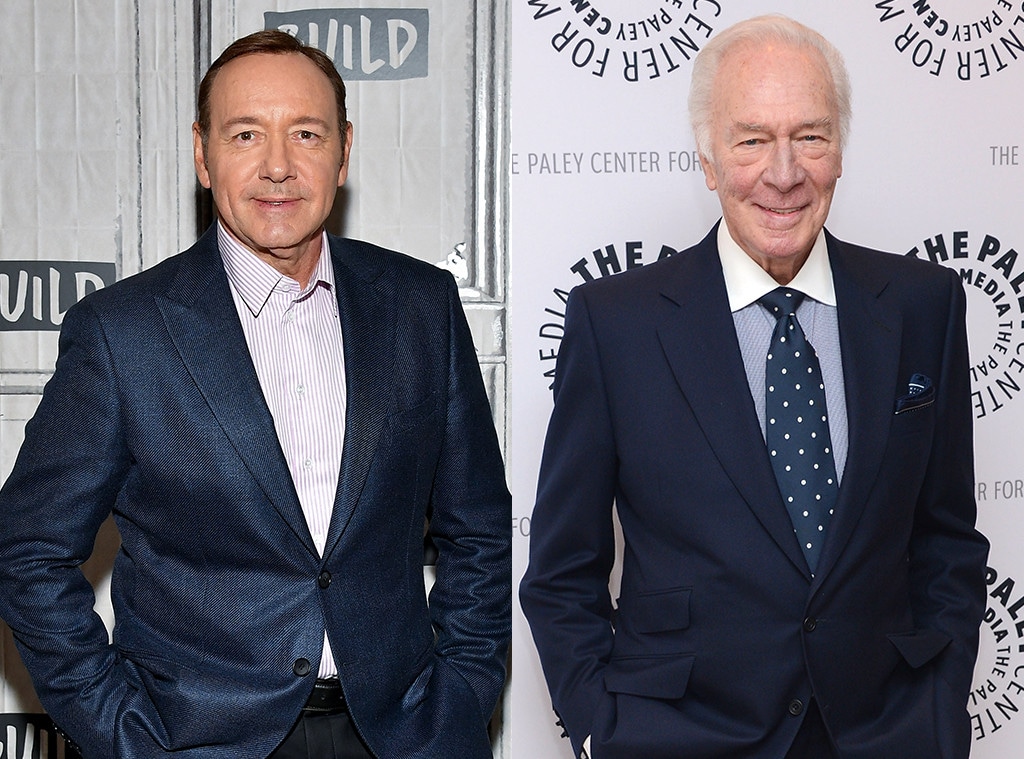 Getty Images
In an shocking move by a major film studio, scenes for the upcoming Oscar hopeful All the Money in the World are being entirely re-shot with Christopher Plummer instead of Kevin Spacey,E! News has learned.
Ridley Scott's J. Paul Getty drama about the now-infamous kidnapping of his grandson has been getting award season buzz prior to sexual harassment and sexual assault allegations swirling Spacey.
The film is still currently slated to be released in theaters on December 22, giving the studio merely weeks to fully shoot Plummer in the main role.
All the Money in the World was initially pulled from being screened on the closing night of this year's AFI Fest after the first allegations about Spacey were revealed.
Earlier this week, Netflix officially severed ties with Spacey on both House of Cards and Spacey's upcoming project, Gore.
On Oct. 29, shortly after actor Anthony Rapp accused the Oscar winner of making a sexual advance against him when he was just 14-years-old, Spacey released the following statement:
"I have a lot of respect and admiration for Anthony Rapp as an actor. I am beyond horrified to hear his story. I honestly do not remember the encounter as it would have been over 30 years ago. But if I did behave then as he describes I owe him the sincerest apology for what would have been deeply inappropriate drunken behavior and I am sorry for the feelings he described having carried with him all these years."
Spacey added: "This story has encouraged me to address other things in my life...I have loved and had romantic encounters with men throughout my life, and I choose now to live as a gay man."
Spacey has not commented on the casting switch. Deadline was the first to report the casting news.