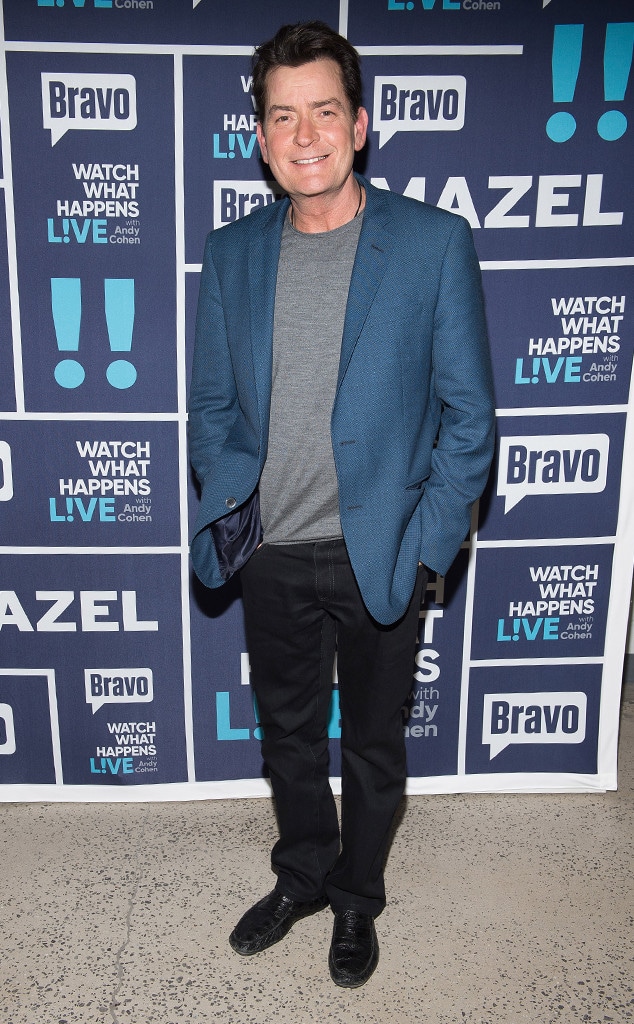 Charles Sykes/Bravo/NBCU Photo Bank/NBCUniversal via Getty Images
UPDATE on Thursday, November 9: The Los Angeles Police Department told E! News it is not currently investigating any claims against Charlie Sheen.
______________________
Charlie Sheen says there's no truth to the allegations that he sexually assaulted Corey Haim. 
A National Enquirer report published Wednesday cited accounts from actor Dominick Brascia and "dozens" of unnamed sources who said Haim told them Sheen raped him while filming the 1986 film, Lucas. At the time, Sheen was 19-years-old and the former child star, who died in 2010, was 13. 
A representative for Sheen tells E! News in a statement, "Charlie categorically denies these allegations."
As Brascia recalled to the tabloid, "[Haim] told me they smoked pot and had sex. He said they had anal sex. Haim said after it happened Sheen became very cold and rejected him. When Corey wanted to fool around again, Charlie was not interested."
The LIFE Picture Collection/Getty Images
Another woman, who said she was an extra for Lucas and spoke on the condition of anonymity, claimed Sheen inappropriately kissed and solicited sex from her. During a separate alleged incident, a second woman told the National Enquirer that the former Two and a Half Men star attempted to kiss her upon finding out it was her 18th birthday. 
Amidst the widespread sexual misconduct scandal within the entertainment industry, Haim's former co-star and longtime friend Corey Feldman has reignited claims that he was sexually abused as a minor working in Hollywood. Feldman has long claimed that Haim was also a victim of said abuse. 
In response, Haim's mother, Judy Haim, slammed Feldman as a "scam artist" and questioned his motives in coming forward. 
Feldman has not commented publicly on the Sheen story. 
—Reporting by Holly Passalaqua