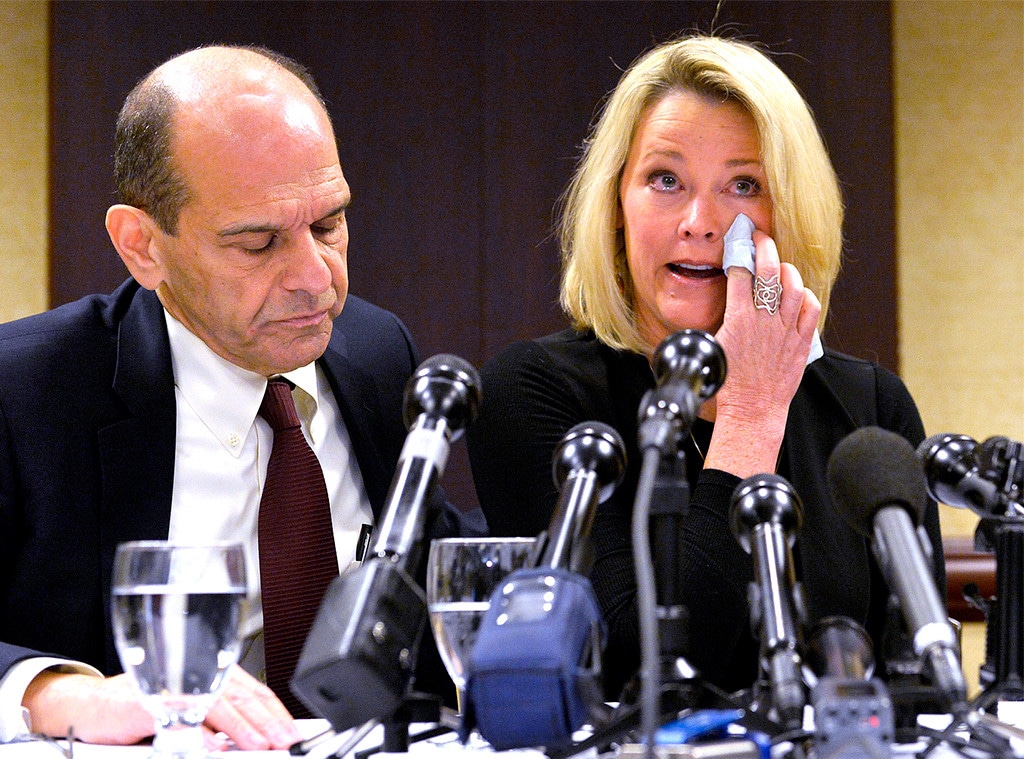 JOSEPH PREZIOSO/AFP/Getty Images
A former broadcast news anchor says Kevin Spacey sexually assaulted her 18-year-old son in 2016. 
Heather Unruh told reporters at a press conference Wednesday that the Oscar winner got her son "drunk" and then "stuck his hand inside my son's pants and grabbed his genitals" while at a restaurant in Nantucket, Massachusetts last July. 
Spacey's representatives did not respond to NBC News' request for comment. 
Unruh, who described her son as a "star struck young man", said he told Spacey he was of legal drinking age. She said the House of Cards star "bought him drink after drink after drink, and when my son was drunk, Spacey made his move and sexually assaulted him." She claimed Spacey also insisted the teen come to an after-party to "drink even more."
When Spacey left for the restroom, Unruh alleged a "concerned woman" who she said "had seen something" told her son to "run." Unruh continued, "He ran as fast as he could all the way to his grandmother's house," where he told his mother and other family members what happened.
Unruh did not disclose details on how her son ended up at the restaurant at the same time as Spacey, but said the pair had not met prior to that night. 
"Nothing could have prepared my son for the way that would make him feel as a man," Unruh said. "It harmed him and it cannot be undone... It continues to bother him."
Unruh said her son filed a police report last week and that a criminal investigation is underway, but the Nantucket Police Department could not comment on or confirm any investigation involving Spacey due to victim privacy laws. 
She also claimed to know at least one other person, a male of "similar age" to her son, who was a "target" of Spacey's during his time on Nantucket Island. 
David M Benett/Dave Benett/WireImage
"To Kevin Spacey, I would like to say: Shame on you for what you did to my son," Unruh said at the press conference, later on adding, "I wanna see Kevin Spacey go to jail. I wanna see Kevin Spacey have the hand of justice come down on him."
Days ago, Netflix announced its decision to sever ties with Spacey after a wave of sexual misconduct allegations were leveled against the 58-year-old. It started with Anthony Rapp publicly claiming that Spacey made a sexual advance against the then 14-year-old actor, which prompted a widely criticized apology. 
He has not commented publicly since, save for a statement from his rep on November 1 that said Spacey was "taking the time necessary to seek evaluation and treatment."