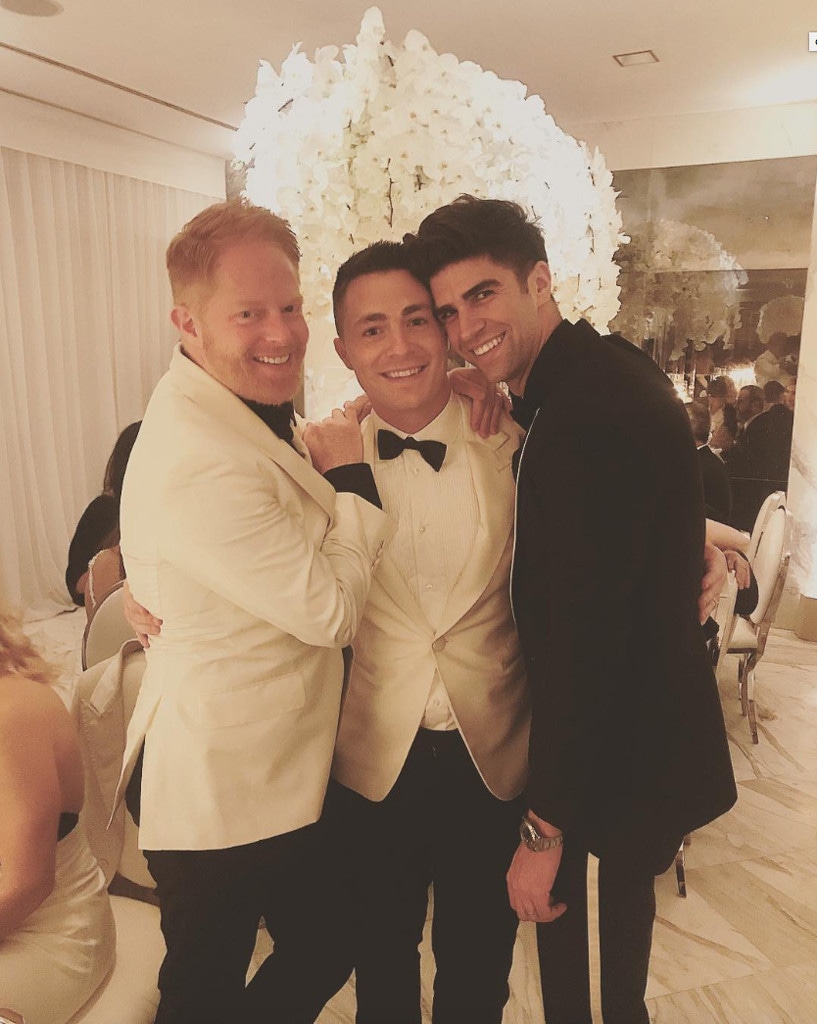 Instagram
We all know how busy weekends can get, but no one more so than Jesse Tyler Ferguson.
While most know him for his portrayal of Mitchell Pritchett on ABC's sitcom, Modern Family, true fans know that Jesse doubles as a near-professional level wedding attendee. According to his Instagram account, the actor is at a wedding almost every weekend, sometimes attending multiple in the span of one weekend!
Often alongside husband of four years, Justin Mikita, Jesse dons his best suit and celebrates various friends' weddings, which he then posts about on social media. All the posts have one common thread: the caption. As a married man himself, Jesse always accompanies his posts with some play on the term "married club."
Most recently, Jesse posted a sweet message to celebrate his sister, Kelly Ferguson's wedding. Fans even started to comment things like "are you at a wedding every weekend??" His secret side hustle is apparently out.
Halloween weekend was a big one for Jesse, as he attended two separate wedding celebrations!
We hope they at least had trick or treating alongside the cakes.
Some of these weddings are bound to be celebrity clad events, like the wedding of Hamilton star Phillipa Soo and Rescue Me actor Steven Pasquale .
Although, Jesse doesn't discriminate with his appearances in terms of celebrity. He's just a well-liked guy and love is in the air!
But, let's be real. We should all be so lucky to have either Mitchell or Jesse at our weddings.
Nobody can rock the red hair and suit look better, but the poor guy probably doesn't have any vacation days left. Maybe he'll slow down now that wedding season is dwindling, but to be honest, we hope not because we are loving the loving content!