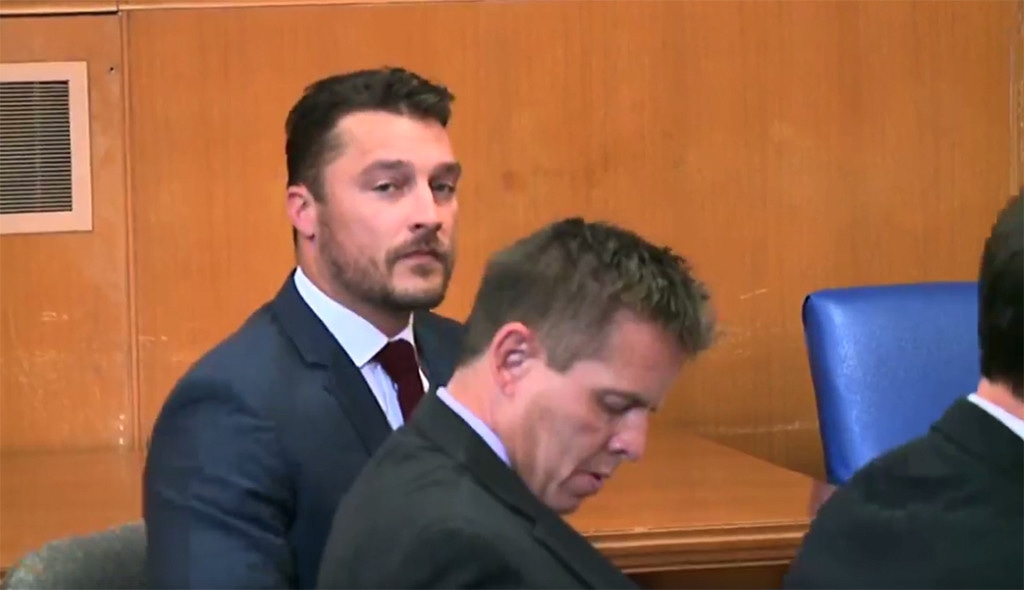 KWWL-TV
Chris Soules is keeping busy at home on the farm and is "staying positive" two months before he is set to stand trial over a felony hit-and-run charge stemming from a deadly car crash.
The 36-year-old former Bachelor star and farmer was arrested in April after accidentally rear-ending 66-year-old tractor driver Kenneth Mosher in their native Iowa. While Soules did check on the man after the crash and report it to authorities while identifying himself, as heard in a released 911 tape, police charged him with "leaving the scene of a fatal accident "resulting in death." He was then formally charged with a "hit and run, resulting in death." If convicted, he could be sent to prison for five years. Soules pleaded not guilty this past May.
"Chris Soules has been keeping a low profile but is slowly starting to come back out socially more and more," a source told E! News exclusively. "He's been working really hard at home on the farm. They were in harvest a few weeks ago and he is pretty committed to that."
"He's staying positive, all things considered," the source added. "He's always been the type of guy to see the good in everything and for the most part since things have quieted down publicly with the accident, he's been as positive as he can about it all."
Watch:
Luke Pell Sends Well Wishes to Chris Soules
Soules has made a few rare public appearances since the crash.
In September, he joined other members of Bachelor Nation at former Bachelor star Sharleen Joynt's wedding in New York City and also reunited with former Bachelorette star Andi Dorfman for a lunch date.
After the crash, Soules' lawyers asked law enforcement to preserve possible evidence and have said they "are confident that once all the evidence is made public," it will show he "acted reasonably and did everything in his power to provide aid" to Mosher.
"While initial reports suggested Soules fled the scene, the 911 call confirms that Soules in fact was the one who contacted law enforcement immediately," the attorneys said. "During the call, he clearly identified himself and explained his role in the terrible accident. Soules attempted to resuscitate Mr. Mosher and remained on the scene with him until emergency medical personnel arrived." 
In September, the lawyers filed a motion to dismiss the charge against Soules, saying it is "unconstitutional."
Iowa law states that in deadly car crash cases, "after leaving the scene of the accident, a surviving driver shall promptly report the accident to law enforcement authorities, and shall immediately return to the scene of the accident or inform the law enforcement authorities where the surviving driver can be located." Soules' lawyers say he "fully satisfied the purposes of the statute by calling 911, giving his name to dispatch, administering CPR to Mr. Mosher, and staying on the scene until emergency responders arrived" and "did everything in power to resuscitate Mr. Mosher." They also argue that the Iowa law violates Soules' privilege against self-incrimination.
Soules has appeared at a few hearings for case over the past few months and another pre-trial conference is due to take place next week.