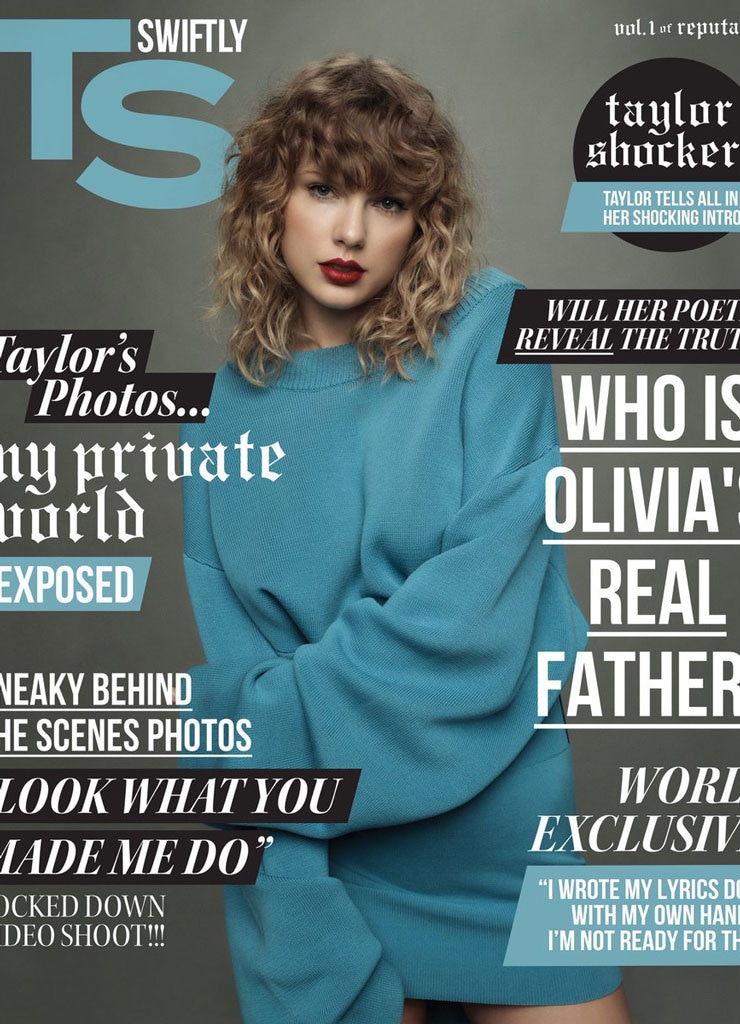 Twitter
Taylor Swift is getting the last laugh.
The 27-year-old singer is set to release her new album, Reputation, on Friday. And if you purchase an exclusive album bundle at Target, you also get photos, handwritten lyrics, poetry, paintings and your choice of two, 72-page magazines along with the CD.
Swift has previously shown us the two different magazine covers, but on Wednesday she shared the hilarious back covers for the magazines. "Forgot to show the back of the Target magazines [laughing emoji] on Friday you can get your hands on this quality reading material," Swift tweeted along with two photos of the back covers.
The singer is poking fun at the tabloid headlines she's received over the years. "Taylor's photos...my private world EXPOSED," one cover line reads. One even wants to know about her cat Olivia's dad, "Who is Olivia's real father?"
On the Vol. 2 back cover, you see in bold, "Why she disappeared." And it sounds like her cat Meredith is going off the rails based on this line, "Catitude! Meredith is out of control!" 
LOL! Well played, Taylor, well played.
Reputation is set for release on Nov. 10.