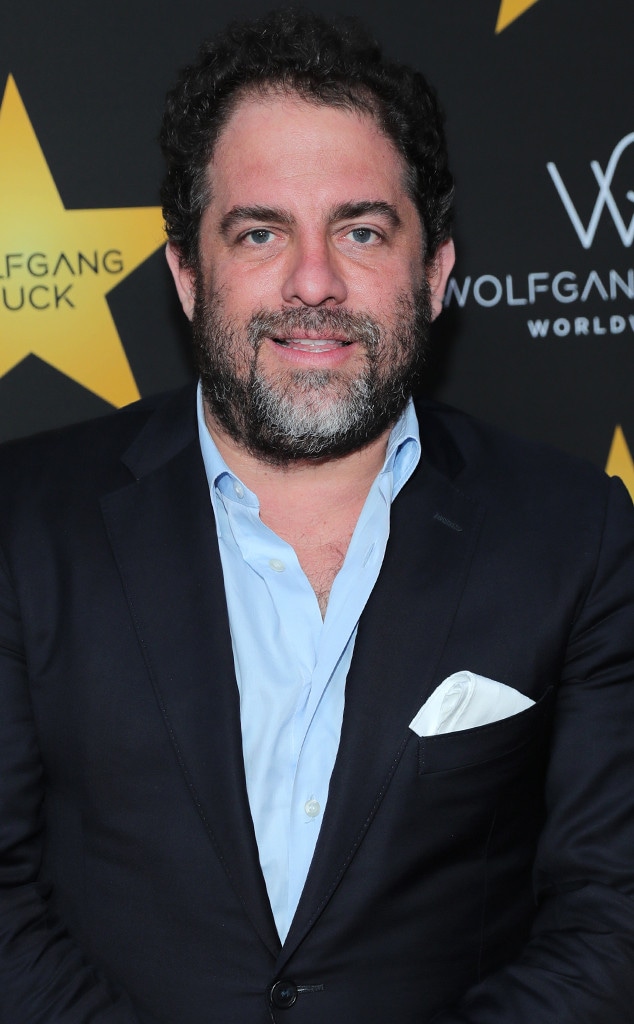 Neilson Barnard/Getty Images
Melanie Kohler, who faces a defamation lawsuit after penning a Facebook post saying Brett Ratner allegedly raped her, says she stands by her words.
The woman, one of six who have alleged sexual misconduct by the famed Rush Hour producer and director, had said in a Facebook post last month that Ratner "raped" her "on at least one night in Hollywood about 12 years ago" after meeting him at a club. She said on Good Morning America on Wednesday, "I stand by it."
However, the post no longer exists; Kohler removed it shortly after posting it. She told GMA that Ratner's lawyer Marty Singer had called her and allegedly said that if she "didn't take it down immediately," that "he had authorization from Brett Ratner to sue me immediately...for defamation."
"And I was scared and shocked," she said. "I had never spoken to a lawyer before." 
Ratner still sued her for defamation last week. In his lawsuit, his lawyers describe Kohler's allegations as "deliberately false and malicious accusations" that are "entirely false, fabricated and fictional." They claim she published the post "with knowledge of its falsity, maliciously and with the intent to harm the plaintiff's reputation and standing" and that as a result, Ratner, suffered "injuries to his personal and professional reputations," as well as "emotional distress, worry, anger, and anxiety in amounts to be proven at trial."
Kohler's attorney, Robbie Kaplan, told Good Morning America that she believes the purpose of the lawsuit was "to send a message to other women...to stop other women from speaking."
"And I think we're here to send a very strong message—that it's not going to stop Melanie from speaking and it's not going to stop other women from speaking," she said.
Weeks after Kohler posted her Facebook post, six women, including actress Olivia Munn, accused Ratner of sexual misconduct, according to the Los Angeles Times. Ratner's lawyer denied each woman's claim.
GMA said that Ratner's attorney said that Ratner "vehemently denies" the "outrageous, derogatory allegations that have been reported about him."
"It is nonsense that the defamation lawsuit filed against Ms. Kohler is a tactic of 'trying to silence women,'" his lawyer added. "No such thing is occurring."
Kaplan said that they are prepared to go to court, and that it is up to Ratner and his attorney.
"We have the resources to fight back," she said. 
Kohler explained on the show why she never reported Ratner to the police.
"I think it's different for everyone who goes through something like this but it's so embarrassing," she said. "It's so humiliating. It's not something that you ever want to relive again and it just felt like there was nothing that I could do. I didn't think the police could help me. I didn't know if anyone would be willing to go up against someone so powerful and it just was easier for me to not relive it."
She was inspired to speak out, as many alleged victims were, amid increased public discussions about sexual misconduct in recent weeks. News of the public accusations made against Ratner comes more than a month after dozens of women made allegations of sexual assault and harassment against famed producer Harvey Weinstein, who has denied taking part in non-consensual sex.
The scandal prompted thousands of people to speak out online and in the media against alleged sexual misconduct, including acts allegedly committed by other powerful Hollywood men, including Kevin Spacey, who last month apologized to the first public accuser, Star Trek: Discovery actor Anthony Rapp, who had said he tried to seduce him in 1986 when Rapp was 14. Spacey's reps later said the actor was seeking unspecified treatment.
"A lot of people have asked, 'Why now?' and it's because I can't get through the day without being reminded of it," Kohler said on Good Morning America. "It's everywhere. Everyone's talking about it. I am so impressed and I have so much respect for these women who are coming forward and sharing these humiliating things that happened to them. It's not something that you ever want to tell anybody. It makes people look at you differently. You don't want people to know these things, or at least, that's the way it has been. I'm hoping that the culture is changing."