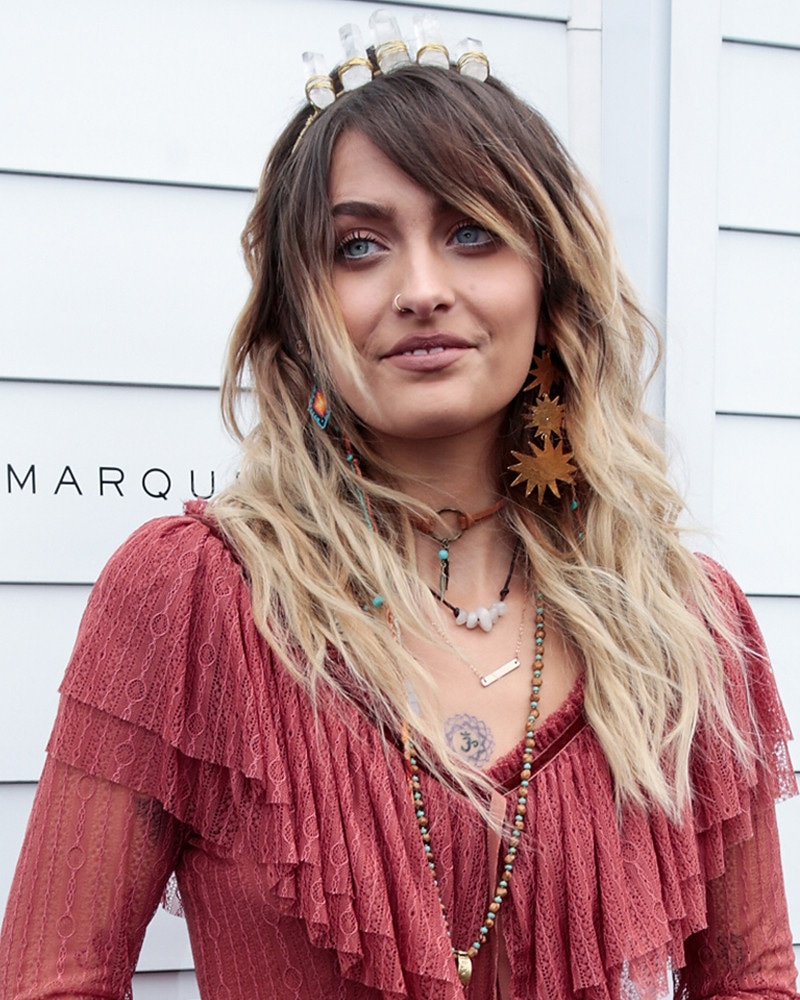 Tasos Katopodis/Getty ImagesSam Tabone/WireImage
The flower crown is classic, but Paris Jackson has a new iteration, and we're here for it.
Yesterday, the model was photographed in Australia wearing an auburn lace dress, mismatched earrings, layers of necklaces, topped with a crystal crown. The headpiece features a gold metallic wire that goes around her head, holding foggy crystals in place. We're not sure whether it's comfortable, because the star didn't wear it for long, but either way we're hoping it's the next big thing.
It's parent accessory, the flower crown, is beautiful and feminine with a bohemian flair that seems to have a universal love. Baby showers, music festivals, children's parties—for awhile, flower crowns dominated daytime events, to an extent that made many stop wearing the popular item. But, let's be honest, there are other reasons to stop wearing the trend. Wearing flowers on your head isn't all roses. The most beautiful crowns are made with real flowers, which are temporary—they die pretty fast—and pricey. If you choose to make your own, you have to watch out for bugs and keep pollen from getting in your tresses—gross. Of course, you can opt for silk flowers, but it just isn't the same.
The model is ditching the flowers all together and sporting crystals instead. Beyond avoiding the bugs, pollen and having to throw away your beautiful accessory, the crystals invite good energy, with celeb fans like Miranda Kerr and Lena Dunham. It also isn't quite as delicate and feminine as its original counterpart, aligning to the model's hippie-like aesthetic.