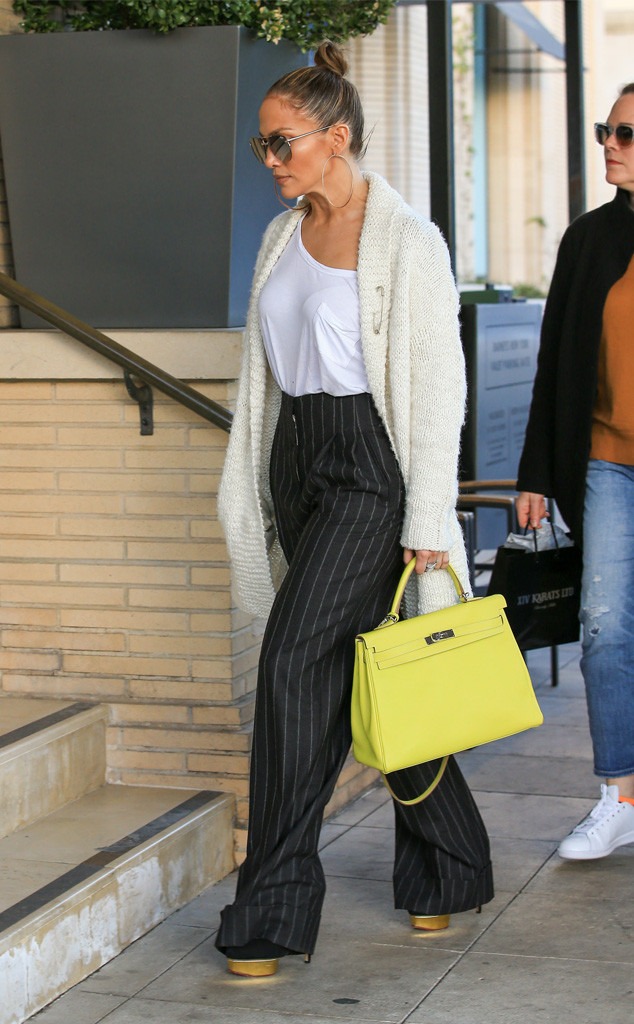 BG001/Bauer-Griffin/GC Images
Is your wardrobe basic?
Before you say no with an attitude, it should be. Fall and winter are all about layers, making T-shirts necessary. The most glamorous superstars like Jennifer Lopez and Kim Kardashian rely on basic tops. Why? Because every outfit has a star and supporting characters. White T-shirts and black tank tops are arguably the best supporting characters you can buy (although they may be tied to denim). They go with everything.
While the items are basic, purchasing the perfect tee isn't easy. The fabric, fit, sleeve length, neckline and rise matters when you're putting together an fall ensemble. To be safe, it's better to have one of everything. For one, they'll never go out of style. And two, you never know when you'll need a nude bodysuit or a white crop top. 
Which T-shirts are a must-have for fall? Check out 9 different ways to celebrities wear basic tees below! 
Watch:
Happy Hour With Morgan Stewart: Fall Denim Edition