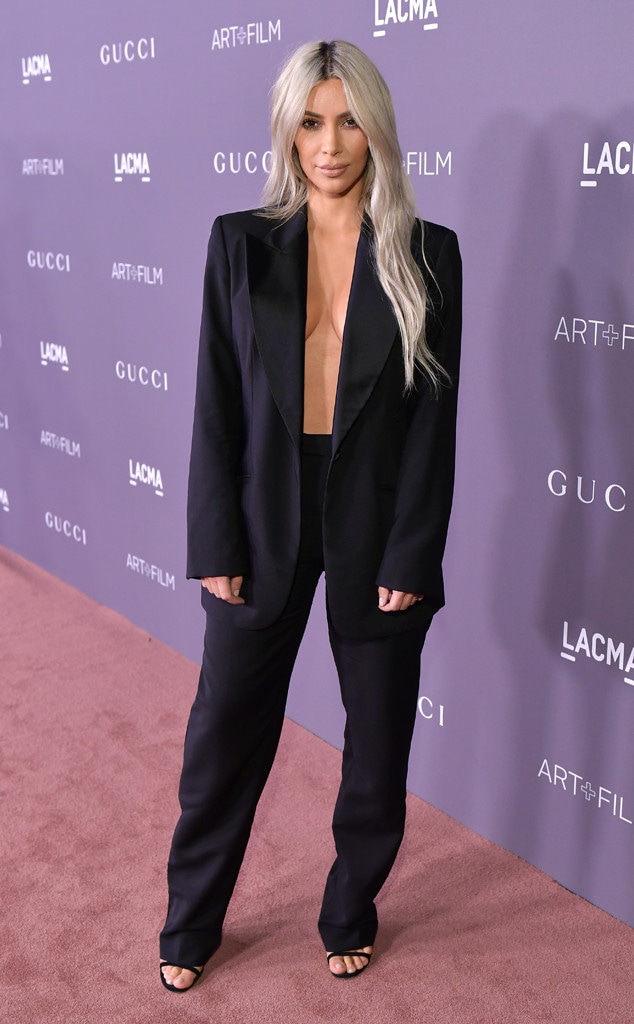 Neilson Barnard/Getty Images for LACMA
All the details on your fave celebrity's latest brunch date ensemble is just a screenshot away, thanks to Kim Kardashian. 
The E! reality star's imprint on the tech world continues to grow with Screenshop, an app that lets users take a screenshot of an outfit and shop exact or almost identical items at price points that fit your budget. 
Kim demonstrated how to navigate Screenshop on social media Tuesday, and it's shockingly simple. After uploading the photographic inspo of your choice, handfuls of similar fashion pieces appear within seconds and voila! the outfit of your Instagram dreams is just a credit card swipe away. 
"I'm always looking for the next thing in technology," Kim, who is an adviser on the app, told Vogue. "Just being able to seamlessly convert any screenshot into an instant digital fashion store—the concept of that is just so fascinating."
Watch:
Kim Kardashian Takes Jonathan Cheban Exercising
According to Buzzfeed, Screenshop has partnered with retailers like ASOS, TopShop, Boohoo.com, Kanye West's Yeezy line, Forever 21 and Saks Fifth Avenue to provide a database of 10 million products. Kardashian said she helped develop the project over the course of more than a year. 
So how will Kim's app change the retail game as we know it? Here's a few of scenarios we predict Screenshop might come in handy: 
• When prepping for big events like Halloween: Kim admits her and sister Kourtney Kardashian's Madonna and Michael Jackson-inspired costumes were created using vintage photos of the famous pair!
• When looking for a cost-effective alternative to Kendall Jenner's $10,000 boots: We've all seen her metallic Saint Laurent showstoppers, but we all don't have that kind of cash to spare. Screenshop offers plenty of dupes with a price tag you can stomach. 
• When you're on the hunt for a hard-to-come-by piece: Fashion bloggers are notorious for keeping their most unique finds under tight lock and key, and that's where Screenshop comes in where no other app can. 
So what are you waiting for? Get to screenshopping!
Watch a brand new episode of Keeping Up With the Kardashians Sunday at 9 p.m., only on E!