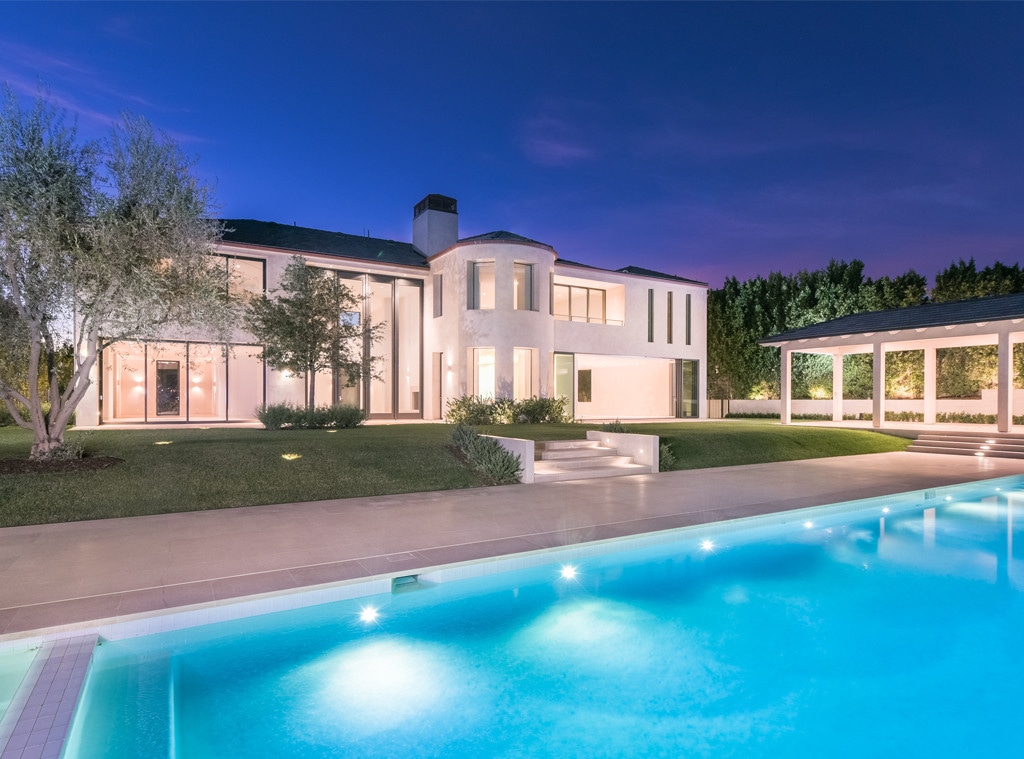 The Altman Brothers
Kim Kardashian West and Kanye West are moving. The celebrity couple sold their Bel-Air mansion for a cool $17.8 million.
Investor and philanthropist Marina Acton will be moving into Kimye's digs. Josh Altman and Matt Atlman from Bravo's Million Dollar Listing Los Angeles did both sides of the deal.
"I have been selling Kim['s] houses for the past decade and she is super, super savvy," Josh told E! News. "The first place I ever sold her was 10 years ago. It was an $800,000 condo so safe to say we have all come up since then."
The swoon-worthy home features a gorgeous outdoor pool, stunning views and a crisp white interior.
"Every house Kim has ever bought, she's never spared any expense, and she's never been concerned about what other people think," the real estate agent continued. "She doesn't think like that, which has actually been incredible for her real estate investments because she is very fashion forward and very trendy." 
Josh also said the Keeping Up With the Kardashians star's homes tend to reflect her personal sense of style.
"Her houses really reflect who she is at that time and that's exactly what they did to this house," he said. "It's very minimalist, super modern and fashion forward. It felt like you were walking through an amazing museum. It's one of those houses you're going to immediately fall in love with or you won't get it at all. Marina fell in love with it."
When it came to buying a property, Josh said Marina wanted a home that made her "feel creative and inspired, where she can build a studio and make hits."
"So for me, it was about thinking of the most creative spaces I have access to, a history of owners, everything that she was talking about," the broker added, "so of course I thought of Kim and Kanye's house." 
The $17.8 million deal locked in by the Altman brothers is said to be "by far" the record for the luxurious Bel Air Crest.
Kim and Kanye will definitely need a nursery in their next home. Kim revealed she and her hubby are welcoming their child via surrogate back in September.