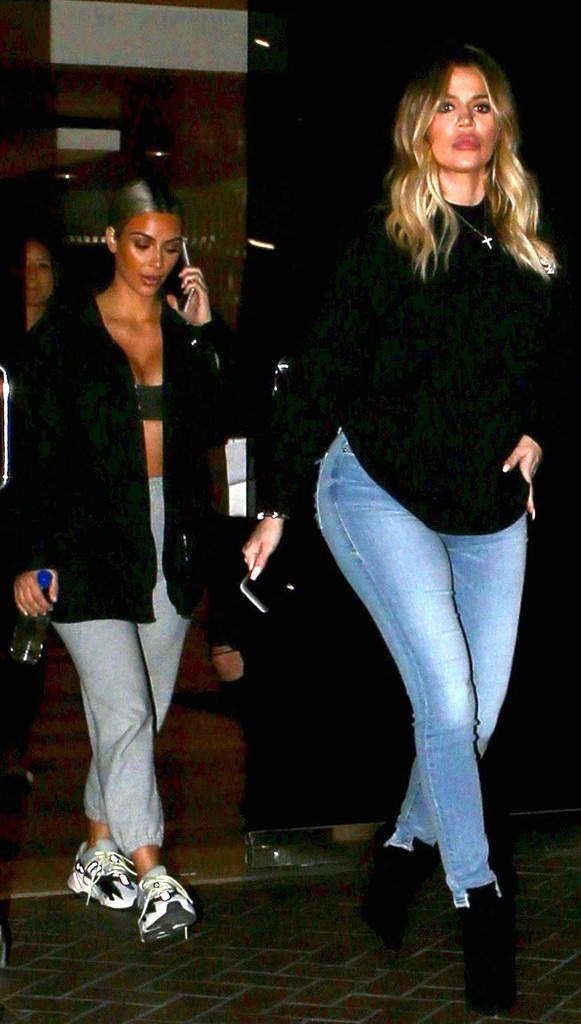 ROL-AZ/X17online.com
Khloe Kardashian fueled those pregnancy rumors after she was spotted out in Los Angeles wearing a loose-fitting top.
The 33-year-old Keeping Up With the Kardashians star was seen leaving a studio with older sister Kim Kardashian West and wore a black, long-sleeved shirt–one that was just roomy enough to possibly conceal a baby bump.
Multiple sources told E! News Khloe is expecting her first child with boyfriend Tristan Thompson back in September. Although the reality star hasn't confirmed the news, fans have been searching for clues that might indicate a baby is on the way.
For instance, fans claimed they could spot a baby bump underneath Khloe's Game of Thrones costume right before Halloween. The reality star took to Snapchat to share a video of her and her beau dressed up as Khaleesi and Khal Drogo, respectively. She also referred to him as "daddy" in a separate post.
At least one pregnancy is confirmed. Kim revealed she and husband Kanye West are welcoming a third child via surrogate back in September.
Watch a brand new episode of Keeping Up With the Kardashians Sunday at 9 p.m., only on E!