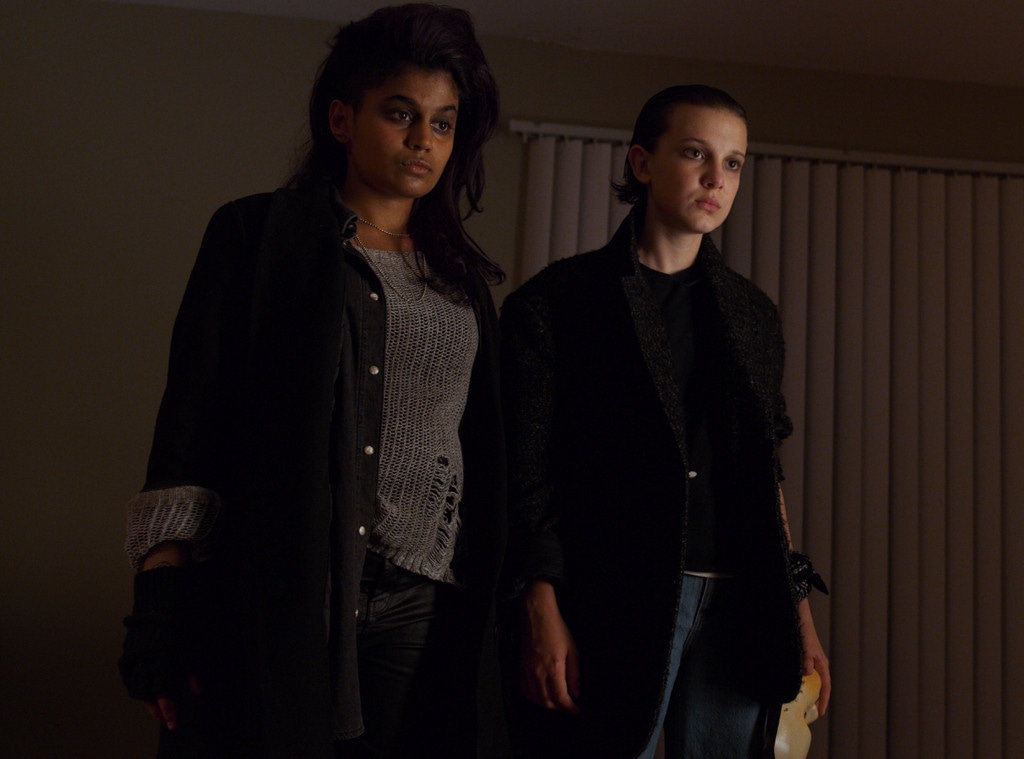 Netflix
That Stranger Things episode—yes, that season two episode—almost didn't happen. Of course we're talking about "The Lost Sister," episode seven of season two, the most polarizing episode in the Netflix series.
In an interview with Vulture, show creators Matt and Ross Duffer revealed they almost scrapped the episode entirely. Matt Duffer said the episode, which has polarized fans, was always intended to be the seventh episode, a break with the climax in the lab and spotlight Eleven (Millie Bobby Brown) with her "own little mini-movie." The setting and break in the story flow, as well as characters, did not sit well with some critics and viewers.
Watch:
"Stranger Things" Star Linnea Berthelsen on 'Punk Invasion'
"It was sort of like a pilot, but there was no intention to do a spinoff or anything. But it does feel like that. It's a totally different show embedded within the show. Because we wanted Eleven to have her own journey and have this journey of self-discovery or whatever, that's why we did it," Matt said. "When we got to the point of writing the episode, we wanted to see if we really needed it or not. We actually did toy with pulling the episode completely, but then the ending with Eleven didn't work at all. It just didn't land at all. Then we ended up deciding we needed it."
Matt said the episode was about Eleven trying to figure out her place in the world.
Ross Duffer said Eleven needed to learn something from the experience in order to succeed in the finale. "We wanted a lot of the season to be about the trauma and pain these people have suffered from, and actually about confronting that pain in order to heal the wounds, which takes the shape of this giant and continuing-to-grow rift between our world and the Upside Down," Ross said.
The episode featured Eleven meeting her "sister" Kali (Linnea Berthelsen), another child Dr. Brenner (Matthew Modine) experimented on in the lab. But it wasn't always a sister, the Duffers originally had it as "The Lost Brother."
"So we opened it up to younger actors, we opened it up to women, and then we read a guy with Millie [Bobby Brown], and we read Linnea with Millie," Matt said. "Linnea and Millie really had a connection. Millie was like, 'I want to do this with Linnea.'"
As for whether or not audiences have seen the last of Kali, that still remains to be seen. The Duffers aren't ruling anything out, but if fan reaction to the polarizing episode is any indication, don't expect to see a lot of the character again.
Stranger Things season two is now streaming.