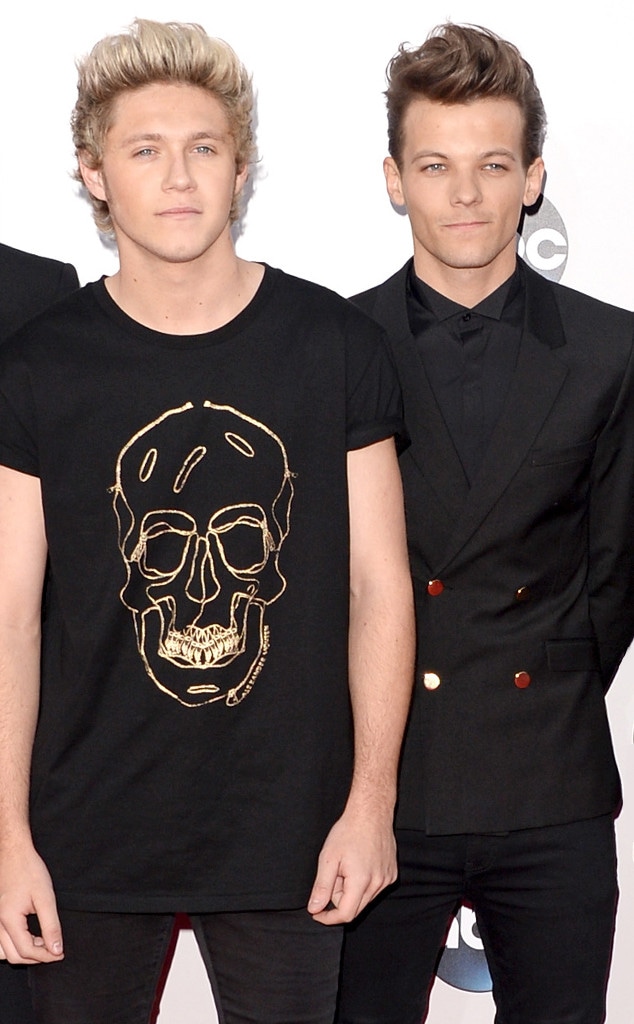 Gregg DeGuire/WireImage
Here's a rap rivalry we never saw coming...
Niall Horan was forced to defend his rap skills (who knew he had any?) when One Direction band mate Louis Tomlinson questioned his ability to rap on Twitter this weekend.
A heated battle ignited between the two popstars when Tomlinson tweeted, "I like these little Irish lads but enough with the rapping."
The ensuing conversation was documented in a lengthy back-and-forth as the two stars debated over who the better rapper was, with Tomlinson even threatening a rap battle.
With teams quickly forming, Horan ignored the haters and assured his fans that nothing will come between him and his penchant for rapping.
Tomlinson, however, humbled the Irish "lad" by reminding the "Slow Hands" singer that he taught him all he knows about spitting bars. 
With this revelation, a flurry of fans demanded that the aspiring rappers join together to form the next great rap duo.
After a bit of picking on their friend Liam Payne and his gold chain-wearing days, Tomlinson wrote to one loyal fan, who Photoshopped a hilarious picture of the two "rappers," that he and his fellow boybander were "ready."
The fierce debate fizzled out as the stars jokingly came to an agreement on the formation of their new supergroup which will be known as "Nouis the Rappers."
Horan commemorated this momentous occasion, saying, "I knew the day would come. Mixtape coming soon."
I guess we will have to wait for Nouis the Rappers' new mixtape to drop before we can decide who truly is the great rap master.
What do you think of Niall's rapping? Sound off in the comments!