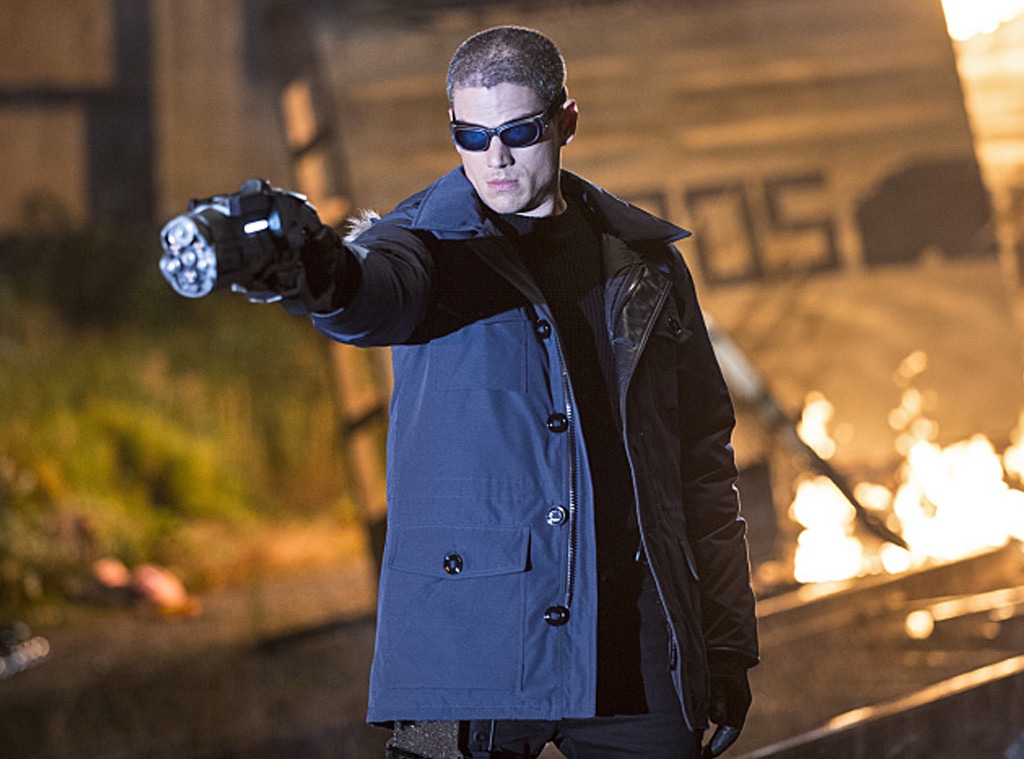 Cate Cameron/The CW
It's time to say goodbye to Captain Cold. Again.
Actor Wentworth Miller has announced that he's in the midst of filming his final episodes as Captain Cold/Leonard Snart on both Legends of Tomorrow and The Flash. "Grateful—now and in advance—to a pair of talented casts and hardworking crews...Thank you," he wrote on Instagram. "I've had a tremendous time playing this character... It's been an opportunity, an education, and a f--king blast."
The CW did not return request for comment as of press time.
Miller's decision to put down his cold gun shouldn't come as too much of a surprise to fans, as the actor hasn't been involved in Legends of Tomorrow in a series regular capacity since its third season. He originated the role in the fourth episode of The Flash's first season before being announced as one of the main characters in Legends of Tomorrow, which premiered two years later. During the course of that show's fourth season, Snart sacrificed himself to save the team. However, thanks to the show's time-jumping plot, he returned in the second season as a newly-recruited member of the Legion of Doom who had been taken from the past, with Miller in a recurring capacity. However, by the time the Legion was defeated, Snart was put back into his original timeline with his memory erased. And now it seems his story will be coming to an end for good.
Miller is the second actor to recently announce their departure from the Arrowverse, with Victor Garber also revealing he'll be leaving Legends at the end of the current season to return to Broadway. However, they're not alone. Read on for all the most surprising TV exits in TV!
Will you miss Captain Cold in the Arrowverse? Sound off in the comments below!
The Flash and Legends of Tomorrow air Tuesdays at 8 p.m. and 9 p.m., respectively, on the CW.