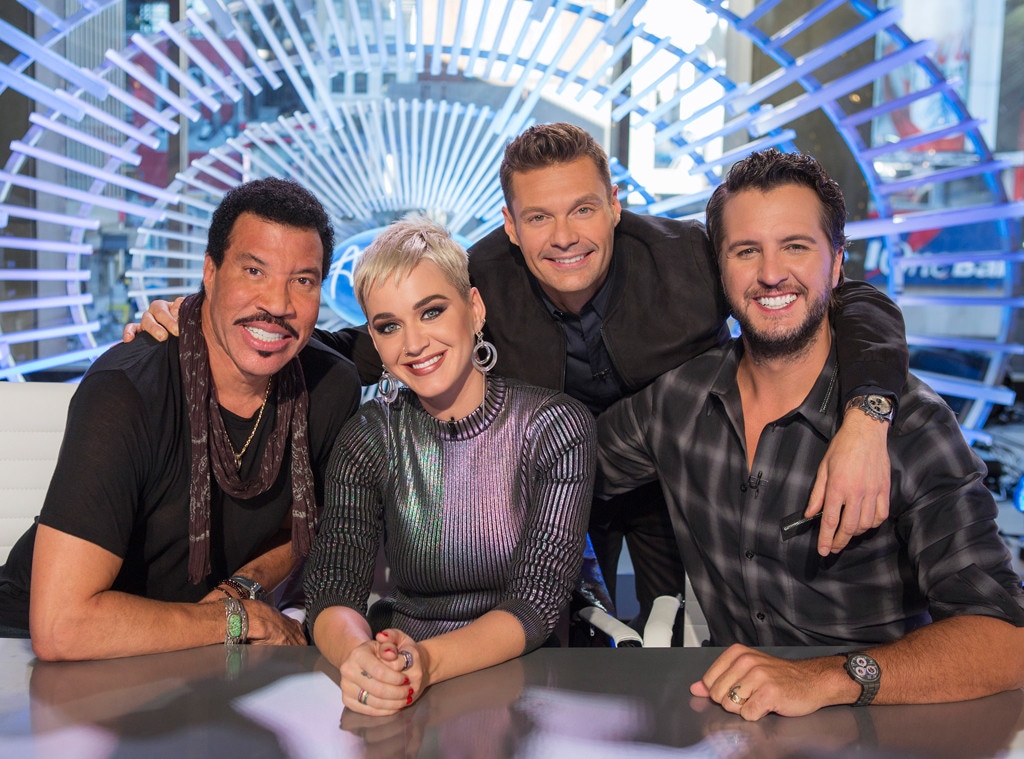 ABC
American Idol returns to TV this March. After months of speculation and rumors, Ryan Seacrest confirmed the premiere date for ABC's revival of American Idol: Sunday, March 11. Seacrest made the announcement on Live With Kelly and Ryan.
The premiere will be two hours. Seacrest returns as host with Luke Bryan, Katy Perry and Lionel Richie sitting at the judges table.
Auditions kicked off in August with the Idol Bus traveling from Portland, Oregon to Orlando, Florida. There were 23 stops across the country and fans were encouraged to audition online with the official tag, #TheNextIdol. More than 300,000 people posted on social media. Auditions were also held through a livestream platform, a first for American Idol.
American Idol wrapped up its 15- season run on Fox in April 2016. Its March 2018 revival date means it was off the air for a little less than two years.
"The truth of the matter is the music industry has changed," Perry previously said. "If there is someone out there that just comes out shining and blazing and with a different approach, then we're gonna lift them up and give them that platform."
ABC officially announced the revival in May 2017.
"American Idol on ABC...that has a nice ring to it," Ben Sherwood, co-chairman, Disney Media Networks and president, Disney|ABC, said in a statement. "Idol is an entertainment icon, and now it will air where it belongs, in ABC's lineup of addictive fan favorites alongside Dancing with the Stars and The Bachelor. America, get ready for the return of a bigger, bolder and better-than-ever Idol."
Will you be watching March 11?