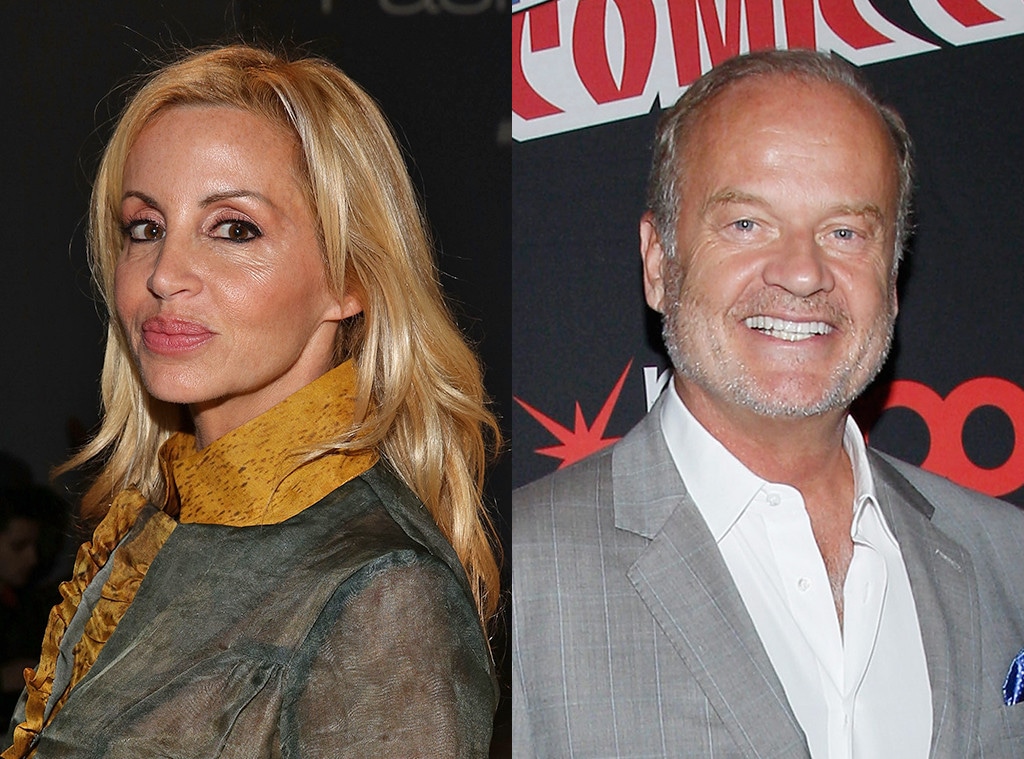 Getty Images
It appears karma is on Camille Grammer's side. 
The former Real Housewives of Beverly Hills star was recently awarded half of ex-husband Kelsey Grammer's retirement fund, according to court documents obtained by E! News.
A judge signed off on Camille receiving 50 percent of the 401K account's balance as of June 2010, the date they separated after 13 years of marriage. 
Their divorce was finalized in 2011, and two weeks later the Frasier actor wed Kayte Walsh. At the time, Camille claimed Kelsey had an affair. The exes have two teenage children together, while Kelsey went on to have three more kids with Walsh. He has two adult daughters from previous relationships. 
Meanwhile, Camille's personal life continues to get better and better as it was revealed Monday she's engaged to attorney David C. Meyer. Her rep confirmed the wonderful news, and a source shared, "Camille is very happy. They met through mutual friends at a party. He's lovely. Camille is in a really good place."
The bride-to-be commented to E! News, "I'm so happy! I'm ready for this new chapter in my life!"
She shared a sly photo of her stunning engagement ring while celebrating Halloween with David. "Party night with my love. We have a secret.. guess," Grammer also teased on Twitter. 
Camille and Kelsey have not commented publicly on the settlement update.