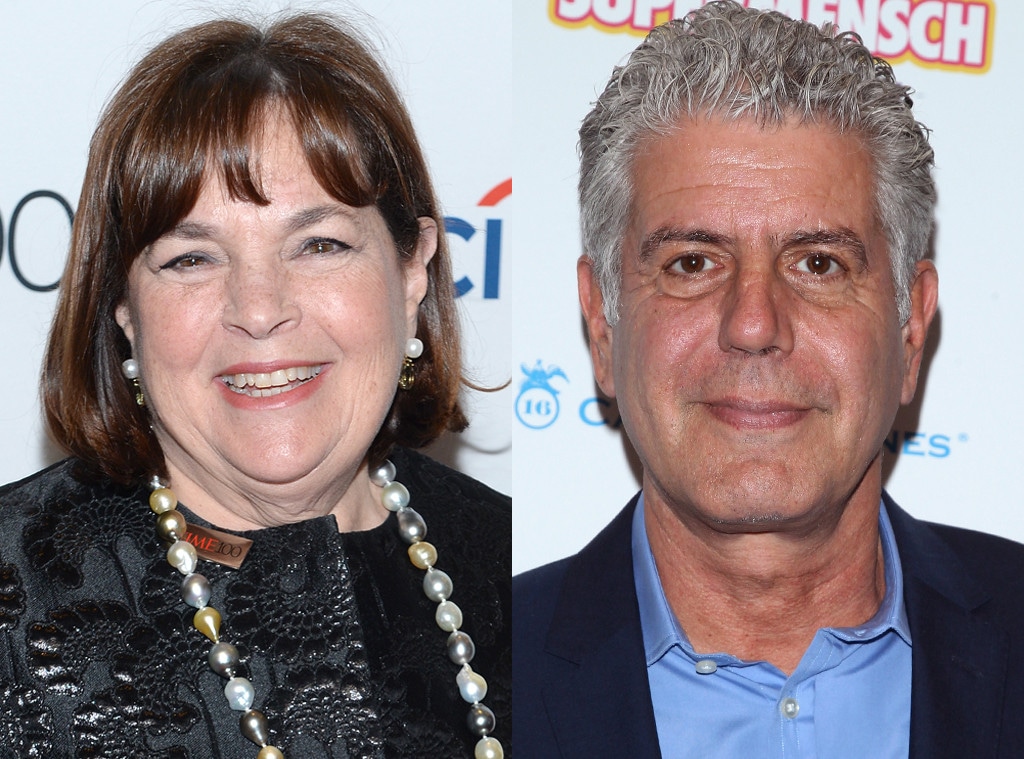 Sipa via AP Images
Anthony Bourdain has been known not to mince words when it comes to his opinions of fellow famous foodies (Rachael Ray, Adam Richman, Sandra Lee and Guy Fieri to name a few). However, there is one celebrity chef that, deep down, he respects. Her name is Ina Garten. 
In 2015, some may recall he shot down any future invitation to stay at the Barefoot Contessa's abode. "I don't want to live in her house. I don't want to spend a weekend there," he told Atlanta Magazine at the time. "It gets weird in Ina Land…'Oh, when Jeffrey gets home, he'll be so happy I made meatloaf.' And then he comes home and you're pretty sure he's not into meatloaf." 
Amanda Schwab/StarPix/REX/Shutterstock
While he poked fun at the Food Network star, Bourdain also gave credit where credit was due. "When Ina Garten roasts a chicken, she roasts it correct," he told the magazine. "When Ina Garten makes mashed potatoes, those are some solid mashed potatoes."
Bourdain doubled down on those sentiments in a recent interview to Refinery29, complimenting the culinary queen and giving her his rare stamp of approval even if she is sometimes the butt of his jokes.  
"I'll make a little fun of her now and then. It's very perfect in Ina World, scarily so," he told the website. However, "what she cooks on TV is legit and instructive. If you do as Ina does, chances are you are going to get a good product…I got real respect for her."
Maybe there's a chance of a joint TV show in the future? We'll just have to stay tuned.