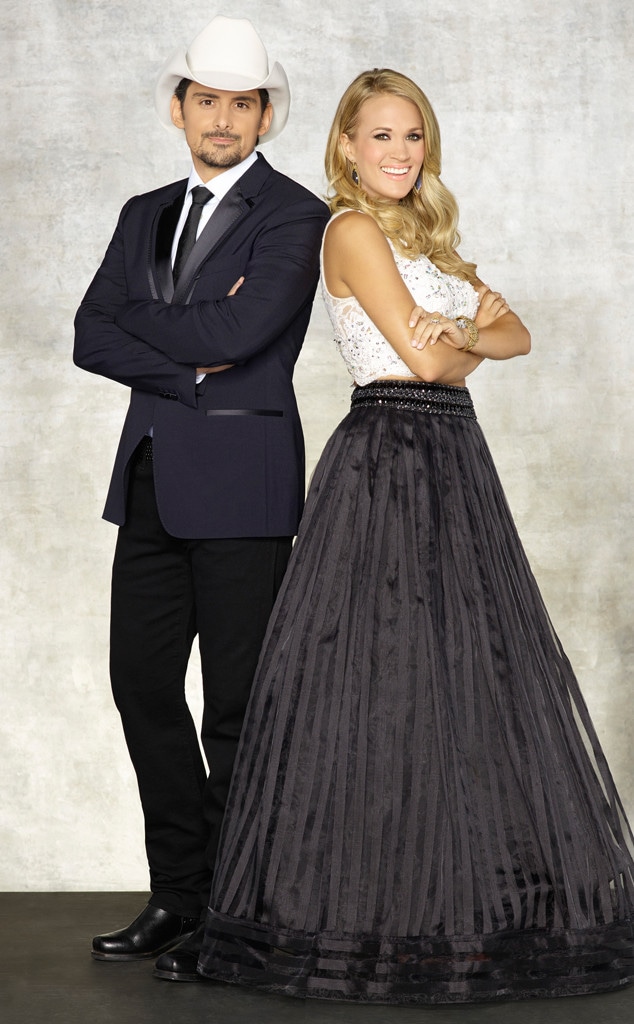 Bob D'Amico/ABC via Getty Images
The Country Music Association has issued a statement apologizing for the stringent guidelines they previously issued to the media. "CMA apologizes for the recently distributed restrictions in the CMA Awards media guidelines, which have since been lifted," a spokesperson told E! News Friday. "The sentiment was not to infringe and was created with the best of intentions to honor and celebrate Country Music."
The reversal comes after widespread opposition to the organization's demands that the press refrain from discussing the "Las Vegas tragedy, gun rights, political affiliations or topics of the like" at the 2017 CMA Awards in Nashville Nov. 8.
Country music star and show co-host Brad Paisley was among those to voiced their discontent with the association's strict edict.
The singer wrote on Twitter Friday, "I'm sure the CMA will do the right thing and rescind these ridiculous and unfair press guidelines. In 3...2....1."
He was also among the first artists to commend the association for reversing the policy, saying, "Bravo CMA awards for doing the right thing & apologizing for this mistake. All are welcome, let's have a great show."
According to the prior statement sent to media outlets, the CMA warned journalists that if they "are reported as straying from these guidelines, your credential will be reviewed and potentially revoked via security escort."
The organization previously emphasized that the rules were placed in order to ensure that that the awards "be a celebration of Country Music and the artists that make this genre so great." A spokesperson added, "It's an evening to honor the outstanding achievements in Country Music of the previous year and we want everyone to feel comfortable talking to press about this exciting time."
Following the mass shooting at the Route 91 Harvest Festival, which occurred on Oct. 1, many country artists are struggling to address the issue of gun control after experiencing the violence firsthand.
Paisley recently said in an interview with the Rolling Stone, "We have to make sure we honor those we've lost, but we also [have to] celebrate this music, which lives on, and do a good job having the heart we need to have on that night."
The 51st Annual CMA Awards will be broadcast live on ABC Wednesday, Nov. 8, at 8 p.m. ET.