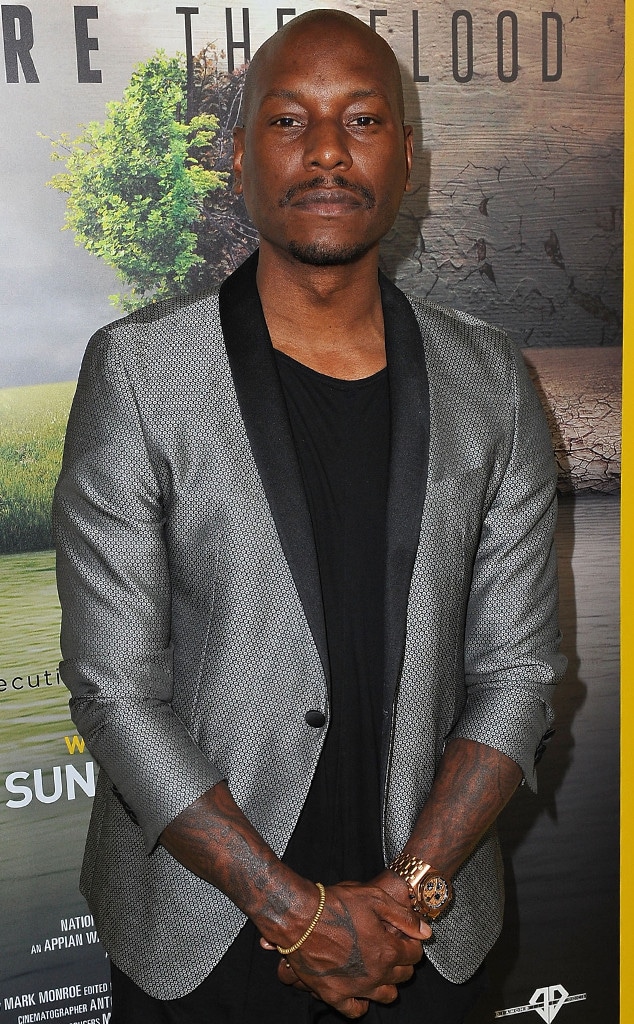 Jerod Harris/Getty Images for National Geographic Channel
Tyrese Gibson is no longer being investigated for child abuse.
E! News can confirm the Department of Child and Family Services has closed its investigation into the actor after his ex-wife, Norma Gibson, claimed he beat their 10-year-old daughter, Shayla.
We've learned the LADCFS will not be pressing any criminal charges against the Fast and Furious star.
The allegations came forward amid Norma's battle for a custody agreement and a permanent restraining order against Tyrese. In court documents, Norma claimed on Aug. 19, Tyrese "went into a rage, pushed our daughter to the ground, pinned her face down, put his knees on her back, grabbed her hands with one arm and beat her with the other."
Norma also alleged Shayla was unable to sit after the incident. 
At the time, Norma was granted legal and physical custody of Shayla as well as a temporary restraining order to keep the actor 100 yards away from both of them.
In response, Tyrese told E! News, "After 9 years of working extremely hard to co-parent our child, I am disappointed to learn that the mother of my daughter has made gross and false accusations against my character in a shameful attempt to ruin our co-parenting efforts. There is nothing I love more in this world than my daughter and I would never do anything to harm her well-being or happiness. Co-parenting is tough and it's unfortunate when your partner tries to sabotage the situation with hurtful lies and irrational behavior."
The actor also took to social media Friday—as he's done throughout the contentious legal battle—to share a photo of him holding his daughter as a baby and open up about the situation.
"Soon again.... Shayla You will dance with your father again," he wrote. "Crack your jokes, do your best to inject yourself into this #DaddyDaughter custody situation....... The real MEN and fathers out here know..... it only highlights your OWN insecurities...... ! wish ! had it in me to respond, ! normally do ! just can't cause all of my energy and prayers and love and power belongs to SHAYLA.... Cause #ShaylaRocks."
He continued, "God bless you..... Have fun guys with your little ones ok? When you hear their little feet running though the house don't take it for granted...."
The former couple—who was married from 2007 to 2009—will continue to hash things out in court today.