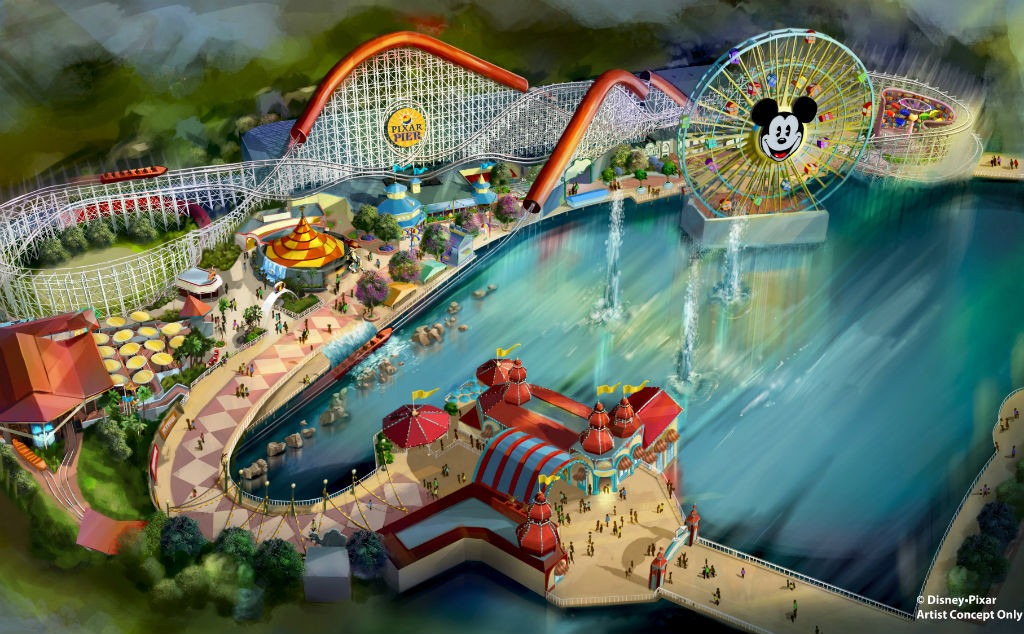 Disney-Pixar
Get ready for Pixar Pier!
Opening in Summer 2018 at Disney California Adventure, Pixar Pier will feature new attractions like the Incredicoaster, food locations and much more! According to Disney Parks, Pixar Pier will be found along the southern shore of Paradise Bay.
"This new, permanent land in the area that is now Paradise Pier will introduce four new neighborhoods representing beloved Disney·Pixar stories," the site says.
One of the new neighborhoods in this area will be inspired by The Incredibles and will feature the Incredicoaster, which will be transformed from California Screamin'. In order to make this transformation, California Screamin' will close down on Jan. 8 so that the Incredicoaster can be ready for a Summer 2018 opening.
There will also be a Toy Story-inspired neighborhood and an Inside Out-inspired neighborhood. The last new neighborhood will feature many fan favorites Pixar movies.
Take a look at the pics above to get a preview of what Pixar Pier will look like!
Pixar Pier is set to open during Pixar Fest, which will kick off on April 13. For more information, check out Disney Parks.