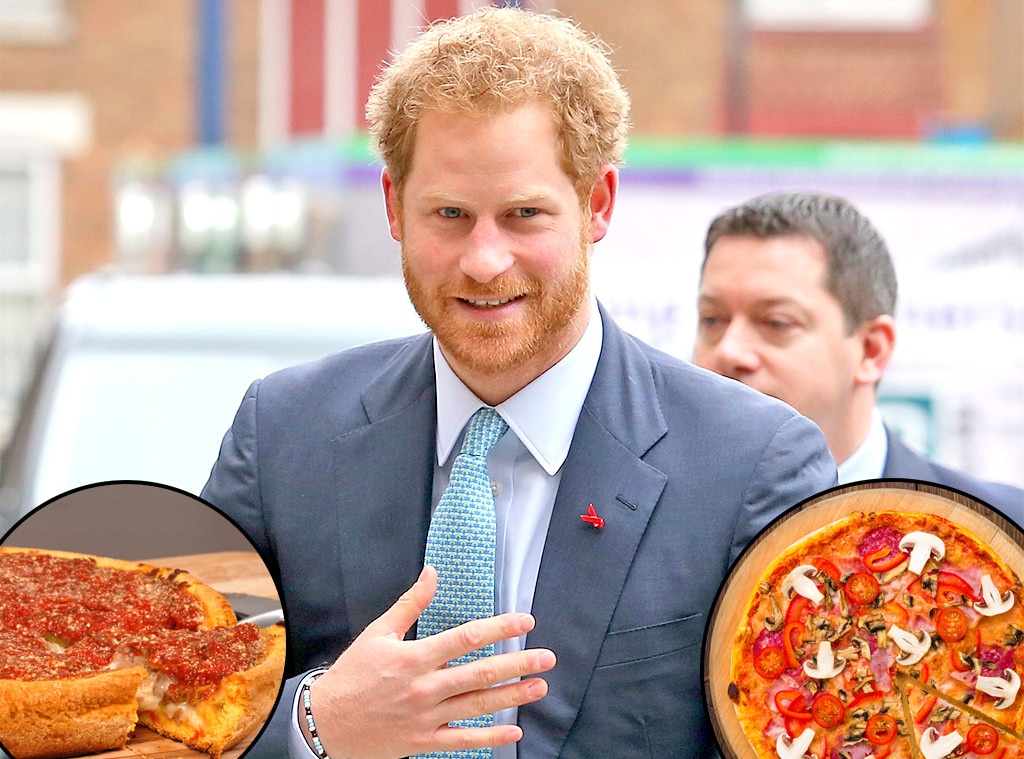 Chris Jackson/Getty Images
Watching your weight, Prince Harry?
The 33-year-old recently enjoyed what is apparently a rare treat for him—pizza—while visiting Chicago.
He arrived in the city this week to attend the inaugural Obama Foundation Summit. On Tuesday, before the event, he and former First Lady Michelle Obama made a surprise visit to Hyde Park Academy High School on Chicago's South Side, located across from the future site of the Obama Presidential Center, and chatted with students. A couple of them said Harry should eat some of Chicago's traditional foods, including pizza and Chicago-style hot dogs.
"I don't even eat pizza anymore but I had pizza last night," he said, as seen in a video posted on Kensington Palace's Instagram page on Thursday. "We had deep-dish and we had thin crust."
"I promise you, I will make sure I east 'Chicago,'" he said.
In 2011, Harry had a pizza dinner at an Italian restaurant in Gila Bend, Arizona. The prince, now a former British Army Apache helicopter pilot, was on a U.S. visit to do some Apache military training.
He ordered a meat-lovers pizza.
"He told my manager, 'That's the best pizza in the world,' owner Antonino Buccellato told Tuscon news station KOLD News 13.
Like most pizza-lovers, Harry has enjoyed pizza from a young age.
Former Buckingham Palace and Kensington Palace chef Darren McGrady told People magazine in 2015 that when Harry was a child, he and his older brother Prince William once swapped out their nanny's dinner note for another one they wrote themselves, requesting pizza. He said their juvenile handwriting gave their identity away and that he "was more scared of the nanny than I was of William," so they ended up with roast chicken—her request.
"They may be royal children, but they still have children's palates," he says.