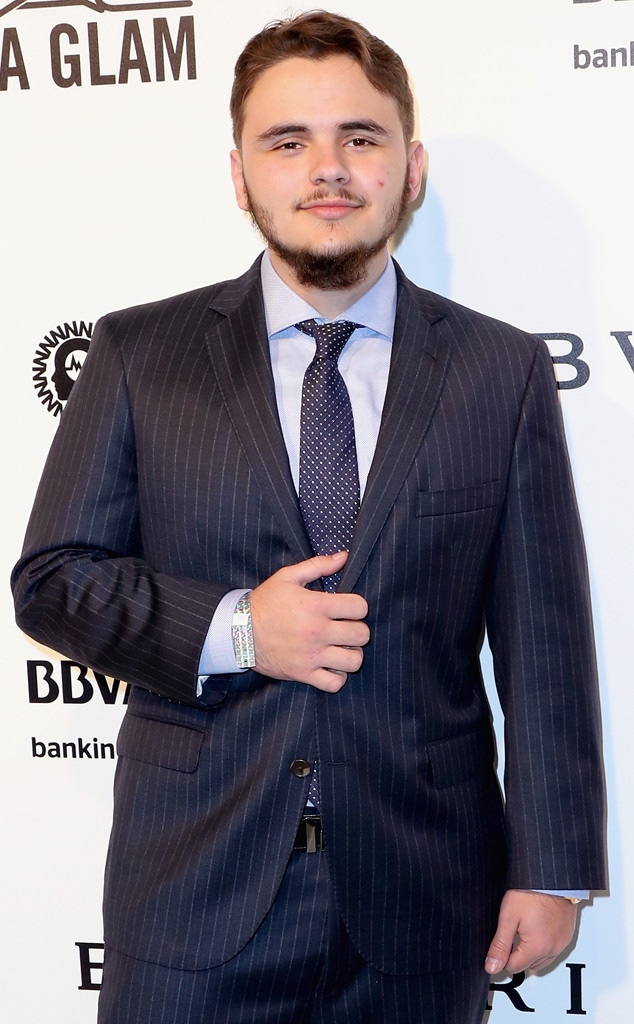 Frederick M. Brown/Getty Images
Prince Jackson was involved in a motorcycle crash on Thursday and is "doing OK" despite sustaining some injuries.
The 20-year-old eldest son of the late Michael Jackson had shocked fans when he posted on his Instagram page a photo of his legs strapped down while lying inside what appeared to be an ambulance. He wrote, "Well s--t..."
"Prince Jackson was involved in a motorcycle accident on his way to college this morning, November 2nd, in Los Angeles," his rep said in a statement to E! News. "He suffered some injuries but is doing OK. Thank you all so much for your support and prayers and we will update you on his progress shortly."
The roads were slicker than usual on Thursday morning, as it was drizzling.
Prince is a a student at Loyola Marymount University in Los Angeles. TMZ reported that after the accident, he was checked out at an ER and then released. He made to class on time, the website said. Prince has not commented.
Watch:
Prince Jackson Gives Back With Halloween Charity Party
It is unclear how long Prince has been riding a motorcycle. He first started posting videos of himself riding a Harley Davidson bike on Instagram and YouTube in September.
"I've always wanted a bike ever since I was little," he said. "I think it's just bad-ass. I don't know what to tell you."
He said he took a three-day California Motorcycle Safety Program course to learn to ride a motorcycle, as he had only ridden dirt bikes before.
His sister Paris Jackson, 19, voiced concern over a video of himself riding his motorcycle that was posted on September 19.
"WHERE ARE YOUR RIDING GLOVES!?!!!!!!!! YOU PROMISED ME," she wrote.
Subsequent videos showed him wearing them.