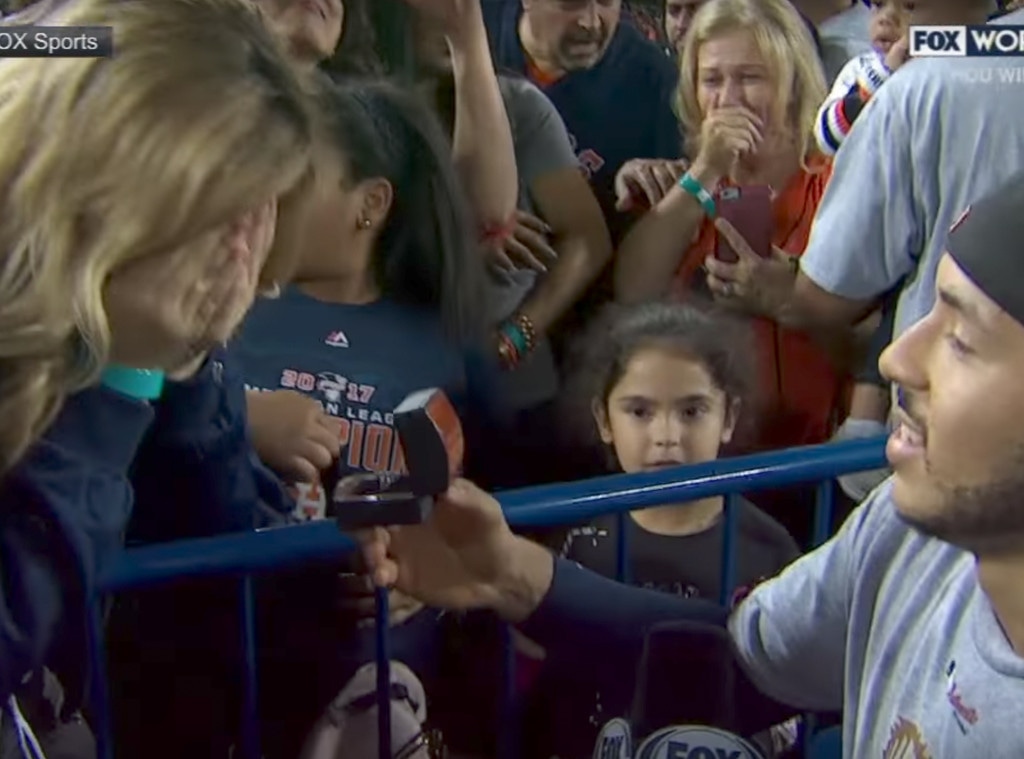 YouTube
Two rings in one night? Carlos Correa's plan went off without a hitch. 
The 23-year-old World Series champ got down on one knee after winning Game 7 and proposed to his girlfriend, Daniella Rodriguez.
But as the baseball stud's teammate Alex Bregman explains to Yahoo Sports, this wasn't an on the spur of the moment situation.  
In fact, the Puerto Rican shortstop had told other Houston Astros players about his glorious plan and even planned to do it during Game 6, but the team lost to the Dodgers, and Correa pushed it back to Game 7.
"We came back today, won the World Series, the guy proposed to his girlfriend," Bregman said. "Hey, it's unbelievable."
Correa popped the question on live TV after a Fox Sports reporter asked him if winning the World Series was everything he thought it would be.
"It's everything and more," the baseball player said. "It's one of the biggest steps of my life, one of the biggest accomplishments of my life and right now I'm about to take another big step in my life."
But wait...where was the ring while Correa was on the field?
Rodriguez explained to Yahoo Sports that the ring was, in fact, not being carried around by Correa on the field at Dodger Stadium. Instead, the bride-to-be explained that her future husband asked one of the clubhouse attendants to keep the ring and bring it to him if the Astros won the game.