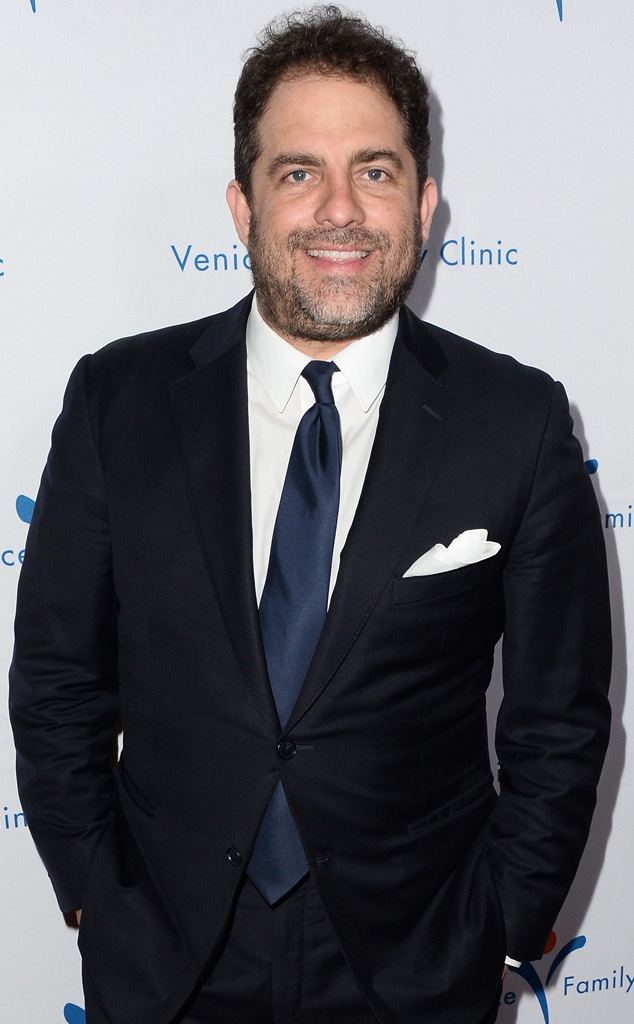 Frazer Harrison/Getty Images
UPDATE: Brett Ratner has withdrawn his defamation lawsuit against a woman who accused him of rape, multiple outlets report. 
Melanie Kohler's attorney told Deadline in a statement, "Cases like this are very difficult, especially when the events happened more than a decade ago and memories are cloudy and unclear. The public conversation about this case has become very painful for Melanie. This result will allow Melanie to move on with her life and spend more time with her family."
Meanwhile, the director said in his own statement, "I'm happy that the matter has been resolved."
E! News has reached out to their respective representatives for confirmation.
______
Brett Ratner is suing a woman for defamation over a rape accusation she made on Facebook.
According to documents obtained by E! News, Melanie Kohler posted a statement on her Facebook page "on or about" Oct. 20 claiming, "Brett Ratner raped [her]." Per the court documents, Kohler also wrote the film producer "was a rapist on at least one night in Hollywood about 12 years ago" and that he "preyed on me as a drunk girl [and] forced himself upon me." 
Kohler isn't the only defendant listed.  The documents also listed "John and/or Jane Does 1-10" as defendants and described them as "associates, co-actors, partners, officers, employees, agents and/or representatives of the named defendant whose true names and capacities are as yet unknown to plaintiff despite due diligence and inquiry."
Through his attorneys Eric A. Seitz and Della A. Belatti, Ratner described the allegations as "deliberately false and malicious accusations." The filed documents also claimed the accusations were "entirely false, fabricated and fictional" and that the defendant published the post "with knowledge of its falsity, maliciously and with the intent to harm the plaintiff's reputation and standing." As a result, Ratner, through his attorneys, claimed to suffer "injuries to his personal and professional reputations," as well as "emotional distress, worry, anger, and anxiety in amounts to be proven at trial."
Ratner also claimed the defendant "did not have permission and was in no way privileged to publish her statement." 
Based on the aforementioned allegations, Ratner claimed the Facebook statement constitutes libel per se. As a result, he is seeking relief in the form of special and general damages, punitive damages, reimbursement of plaintiff's costs and expenses (including attorney fees) and "additional relief as the court deems appropriate and just."
Although the exact amounts weren't disclosed, the documents stated "the amount of controversy exceeds seventy-five thousand dollars ($75,000) exclusive of interest and costs."
Through his attorneys, Ratner has demanded a jury trial, which would take place in Hawaii where the Facebook claim was allegedly made and Kohler is a resident. 
The complaint for damages and demand for jury were filed with the United States District Court in the District of Hawaii on Nov. 1.
Neilson Barnard/Getty Images
The lawsuit comes after the Los Angeles Times published an article in which six actresses, including Olivia Munn, accused Ratner of sexual harassment or misconduct. Ratner, through his attorney Martin Singer, denied each individual accusation. Singer also released the following statement on Ratner's behalf overall:
"I have represented Mr. Ratner for two decades, and no woman has ever made a claim against him for sexual misconduct or sexual harassment," Singer said in a 10-page letter to the newspaper. "Furthermore, no woman has ever requested or received any financial settlement from my client."
E! News reached out to Ratner's attorney and rep, as well as Munn's team at the time.
Throughout his career as a producer and director, Ratner has worked on major films, including The Revenant and X-Men: The Last Stand. He was scheduled to direct a biopic about the late Hugh Hefner under his company RatPact Entertainment and indicated Jared Leto would play the Playboy founder in an interview with The Hollywood Reporter. However, Playboy Enterprises said its involvement is "on hold" given the scandal, and Leto's rep said the actor is neither attached to the film nor ever was.
"We are deeply troubled to learn about the accusations against Brett Ratner," Playboy Enterprises said in a statement to E! News. "We find this kind of behavior completely unacceptable. We are putting all further development of our projects with RatPac Entertainment on hold until we are able to review the situation further."
Following the Los Angeles Times' article, Ratner said he's chosen to "personally step away from all Warner Bros.-rated activities."
"In light of the allegations being made, I am choosing to personally step away from all Warner Bros.- related activities," he said in a statement. "I don't want to have any possible negative impact to the studio until these personal issues are resolved."
(Originally published Thursday, Nov. 2, 2017 at 9:46 a.m. PST.)