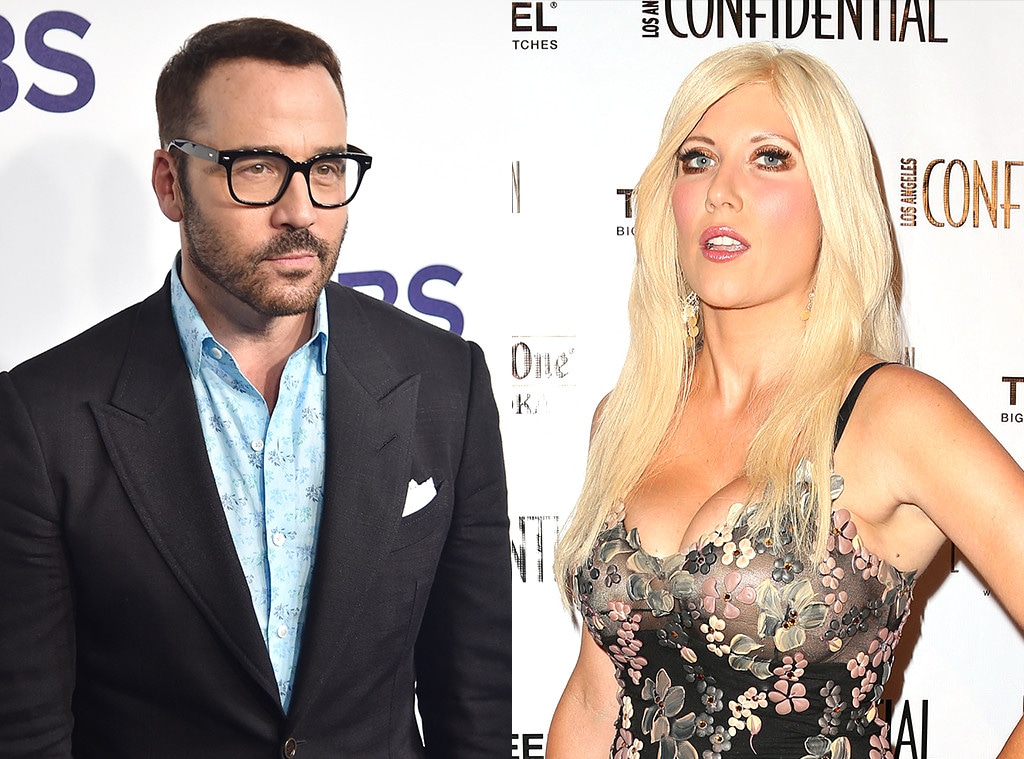 Getty Images
Jeremy Piven denies recent accusations of sexual assault.
Actress and former reality TV star Ariane Bellamar claimed in a series of tweets posted Monday that the 52-year-old actor engaged in non-consensual touch with Bellamar on two separate occasions. She alleged Piven "cornered" her and "forcefully fondled" her breasts and backside on the set of Entourage and again at the Playboy mansion. 
Piven told E! News in a statement, "I unequivocally deny the appalling allegations being peddled about me. It did not happen. It takes a great deal of courage for victims to come forward with their histories, and my hope is that the allegations about me that didn't happen, do not detract from stories that should be heard."
"Hey @jeremypiven! 'Member when you cornered me in your trailer on the #Entourage set? 'Member grabbing my boobies on the [couch emoji] without asking??" the Beverly Hills Nannies star wrote. "'Member when I tried to leave; you grabbed me by the ass, looked at yourself in the mirror, & said what a 'beautiful couple' we made? #MeToo."
She continued by claiming Piven sent her "abusive, explicit" messages and that HBO has tapes of them together. "And, don't try to deny it, sir," Bellamar added. 
Later, Ariane recalled the alleged incident on the set of Entourage. "I was led to @jeremypiven's trailer by a young, blonde woman w/a clipboard (I presumed a PA) to discuss my 'career'. My 'potential,'" she tweeted, continuing, "These shamers. JFC. I was there. There are [phone] records. What say you, Mr. Piven? I stand FULLY behind my statements & can prove them. #MeToo"
According to her IMDb page, Bellamar had a "small role" on the Piven's series. She's also appeared in Suicide Squad, The Hangover Part III and Million Dollar Matchmaker. 
Meanwhile, HBO released the following statement to E! News in response: "Today, via the press reports, is the first we are hearing about Ariane Bellamar's allegations concerning Jeremy Piven. Everyone at HBO and our productions is aware that zero tolerance for sexual harassment is our policy. Anyone experiencing an unsafe working environment has several avenues for making complaints that we take very seriously."