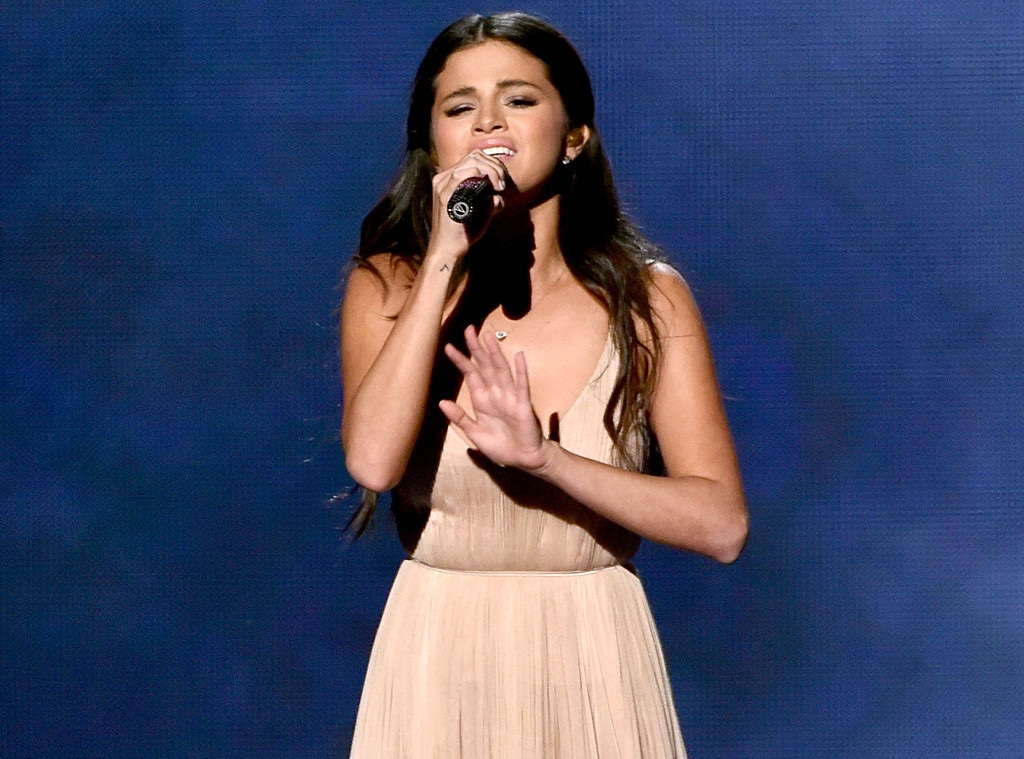 Kevin Winter/Getty Images
Billboard has its 2017 Woman of the Year and her name is Selena Gomez. 
The award-winning triple threat has been announced as the magazine's annual honoree for 2017, joining a prestigious league of famous women like Beyoncé, Pink, Taylor Swift and Lady Gaga since its debut a decade ago. 
"Not only is Selena soaring on the charts, but she continuously inspires young women everywhere to be authentic, give back and to not be afraid to use their voice," John Amato, president of The Hollywood Reporter-Billboard Media Group, said in a statement. "She is never afraid to speak her mind and has used her platform to advocate for the needs of others. We are thrilled to be able to honor her as our Woman of the Year."
Dimitrios Kambouris/Getty Images for Victoria's Secret
The 25-year-old and 2015 Chart-Topper award winner has been nominated for four Billboard Music Awards and has had two albums lead the Billboard 200 at number one.
The lineup of iconic winners named Woman of the Year includes Reba McEntire (2007), Ciara (2008), Beyoncé (2009), Fergie (2010),Taylor Swift (2011), Katy Perry (2012), Pink (2013), Taylor Swift again (2014), Lady Gaga (2015) and Madonna (2016).
In response to the exciting news, Gomez expressed her gratitude. "Thank you @billboard!" she tweeted. The "Wolves" singer will be granted the prestigious honor at the Women in Music dinner and awards gala on Nov. 30.
Come & get your award, Selena! Congratulations!