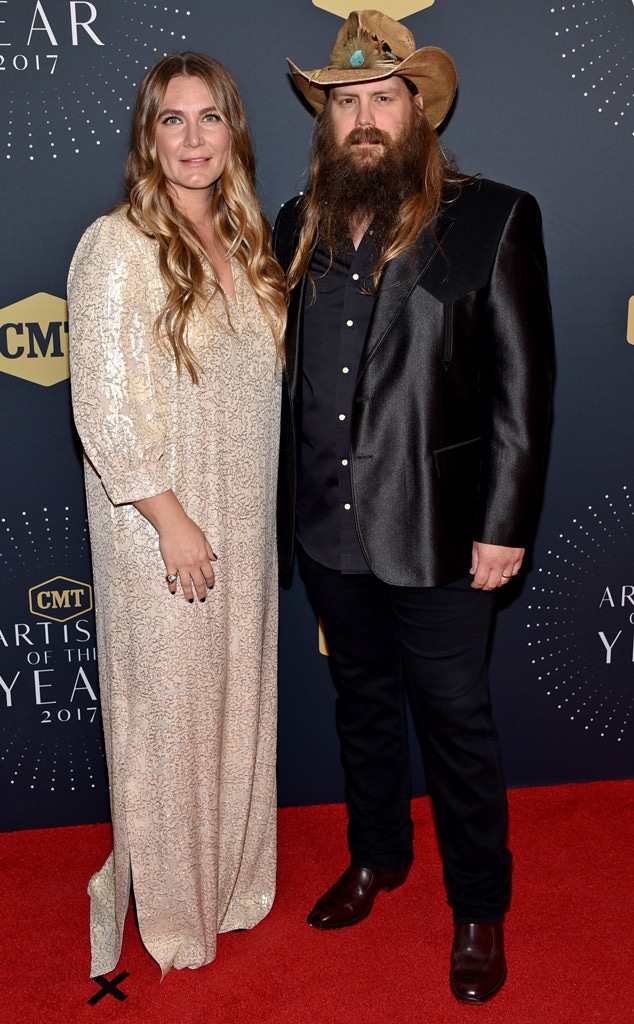 John Shearer/Getty Images for CMT
Someone get a glass of "Tennessee Whiskey!" It's time for a toast. 
Singer-songwriter Chris Stapleton and his wife Morgane Stapleton are expecting twins, the couple announced Monday. Their bundles of joy-to-be join the country music couple's son and daughter. 
Morgane celebrated their 10-year anniversary with a heartwarming social media post (and babies announcement!) dedicated to her man. "14 years, 2 babies, & 2 more on the way," she wrote. "Happy 10 year anniversary babe! You make my whole world go round."
And according to The Dallas Observer, Chris also shared the wonderful news during a recent concert stop when Morgane joined him onstage to sing a tune. 
She appeared to sport a small baby bump while walking the carpet at the 2017 CMT Artist Of The Year Awards earlier this month. 
"She's the mother of my two kids, and she's about to be the mother of two more," he reportedly said before serenading Morgane. 
The beloved pair tied the knot in 2007, and as fans of Stapleton's music know, Morgane's vocals are featured at length on his 2015 album, Traveller. She poked fun at their working relationship in a joint interview with Rolling Stone, noting, "Chris is a master, and I say this with all due respect, at messing things up."
Morgane continued, "He can take something so recognizable and turn it into something totally different where it's almost unrecognizable, in the best way possible."
Congratulations, you two!