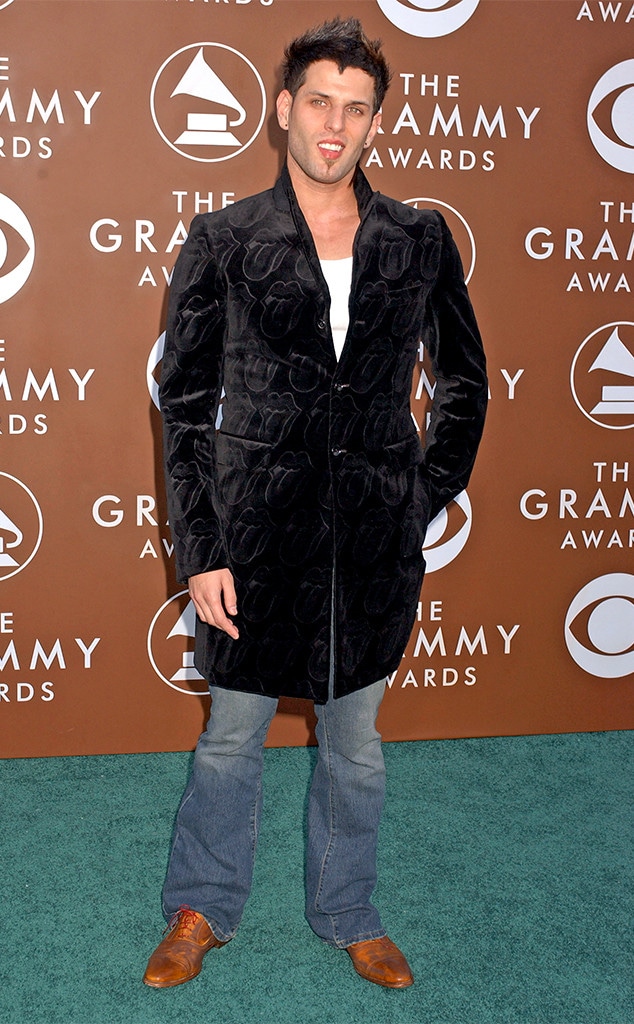 Gregg DeGuire/WireImage
LFO singer Devin Lima has been diagnosed with stage 4 adrenal cancer, bandmate Brad Fischetti shared with fans Monday. 
The somber news comes just over a week after Lima underwent surgery to remove a tumor on his adrenal gland. After biopsying the tumor and also removing Lima's kidney, Fischetti revealed in the emotional YouTube video that the results came back cancerous. Lima is set to begin chemotherapy and radiation in the near future. 
"[Devin] asked me to send you his love and gratitude for all the love and prayers you guys have sent his way," the singer shared. "He's had a tough recovery and a few really difficult days in the hospital. Thankfully he's home now resting and healing."
Brad described Devin's cancer as "really rare" and "one in a million." 
Fischetti continued, "I wish we had better news to share. It's devastating news but at the same time, there's nobody I know stronger than Devin Lima. No one has a stronger body, mind or soul. If anybody can defeat this, it's Devin. I know with your prayers and your thoughts and your positive energy coming down his way, there's no doubt that he will beat it." 
He also expressed Devin's desire to get back to performing LFO's hit songs such as "Summer Girls," adding, "It's a motivating factor to be back on that stage again, singing again, recording new music. It's my hope and prayer that we have that opportunity again. Actually, I know that we'll have that opportunity again."
In 2010, fellow LFO singer Rich Cronin lost his battle with leukemia. 
E! News has reached out to LFO for further comment. 
Our thoughts go out to LFO, Lima and his loved ones at this time.