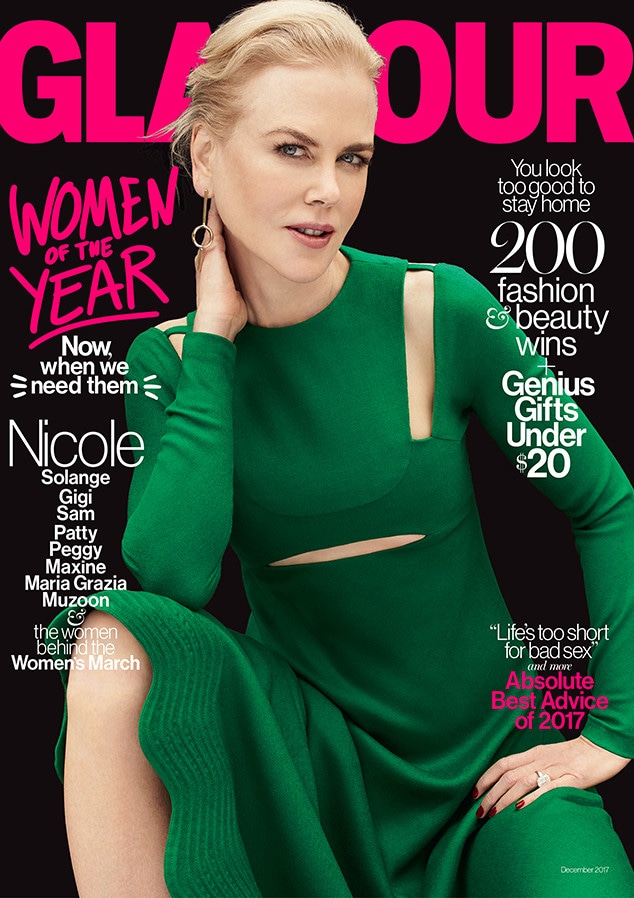 Emma Summerton
After pledging to work with a female director every 18 months, Nicole Kidman opened up about her promise to support more women in Hollywood. The Oscar-winning actress addressed her pledge in an interview with Glamour for her 2017 Women of the Year win.
"As an actor you're only as good as the things you're offered. And there just weren't any women offering me things," she told the magazine. "So when you dissect that, you realize there aren't women offering you things because they don't have the opportunities. I work to raise money for women's cancers; I use my voice for violence against women. And so I was like, 'I need to be part of the movement that will, hopefully, change the statistics in my field.'"
For Kidman, who originally made the pledge during a May interview with The Sydney Morning Herald, it's important to walk the walk and not just talk the talk.
"Because, to be an advocate, you have to actually put things into action," she told Glamour.
Keeping her promise, the Moulin Rouge star said she's working with director Karyn Kusama on a new project. She also talked about the effect her pledge could have on her daughter Sunday, who has expressed early interest in the film industry.
"My nine-year-old daughter wants to be a director right now. Her whole attitude is 'The world's my oyster.' She doesn't realize that it's actually not," Kidman said.
This isn't the first time the actress has spoken out about women's roles in Hollywood. She asked for women to get "greater roles" during her acceptance speech with Reese Witherspoon for Big Little Lies' Outstanding Limited Series win.
"This is a friendship that then created opportunities. It created opportunities out of a frustration because we weren't getting offered great roles," she said. "Now, more great roles for women, please."
Kidman also won the Emmy for Outstanding Lead Actress in a Limited Series or a Movie for her performance as Celeste Wright in the series.
Visit Glamour to read more of Kidman's interview.