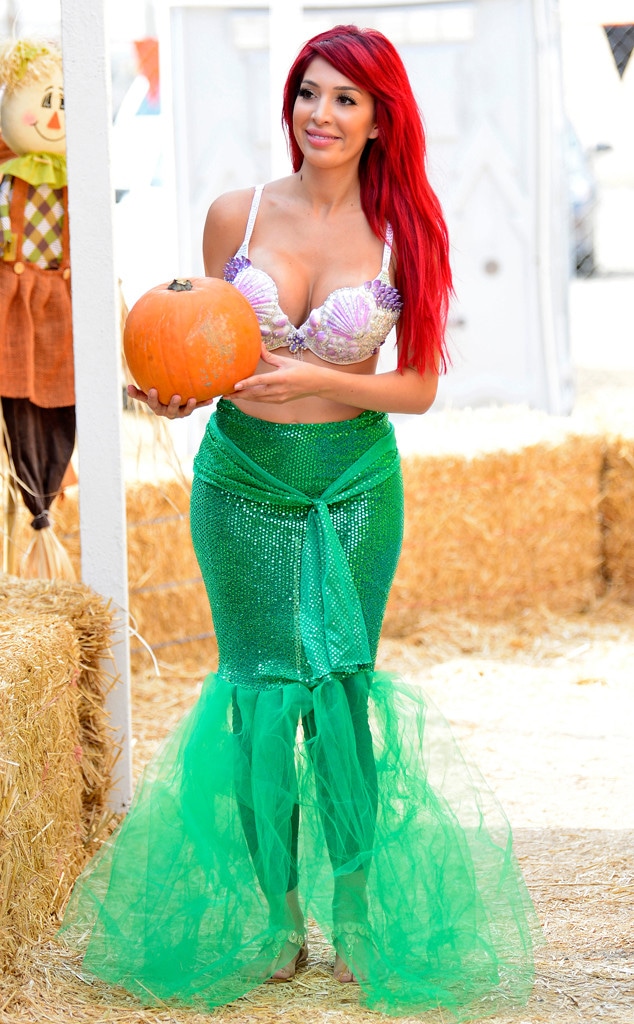 Splash
Do you want to be part of Farrah's world?
Farrah Abraham is up to her old tricks for a trip to the pumpkin patch!
The reality star, who is known for her scantily clad ensembles, went under the sea for the festive pumpkin patch party in Los Angeles on Friday. The daring dresser opted to go as a sexy Ariel from the Little Mermaid, complete with red wig and shell bra, for the daytime children's event.
The 26-year-old Teen Mom star, who brought along daughter Sophia Abraham to the fall fest, made sure she had all eyes on her revealing outfit when she pet a variety of barnyard animals and played on the inflatable slides. 
Of course, this ensemble does remind us of the time that Courtney Stodden got booted from the pumpkin patch back in 2011. Turns out there is such a thing as too sexy for the pumpkin patch.
From cute costume to sexy looks, see what other kinds of double toil and trouble the rest of Hollywood is getting into this spooktacular Halloween season...
Watch Daily Pop weekdays at 12:30 p.m., only on E!