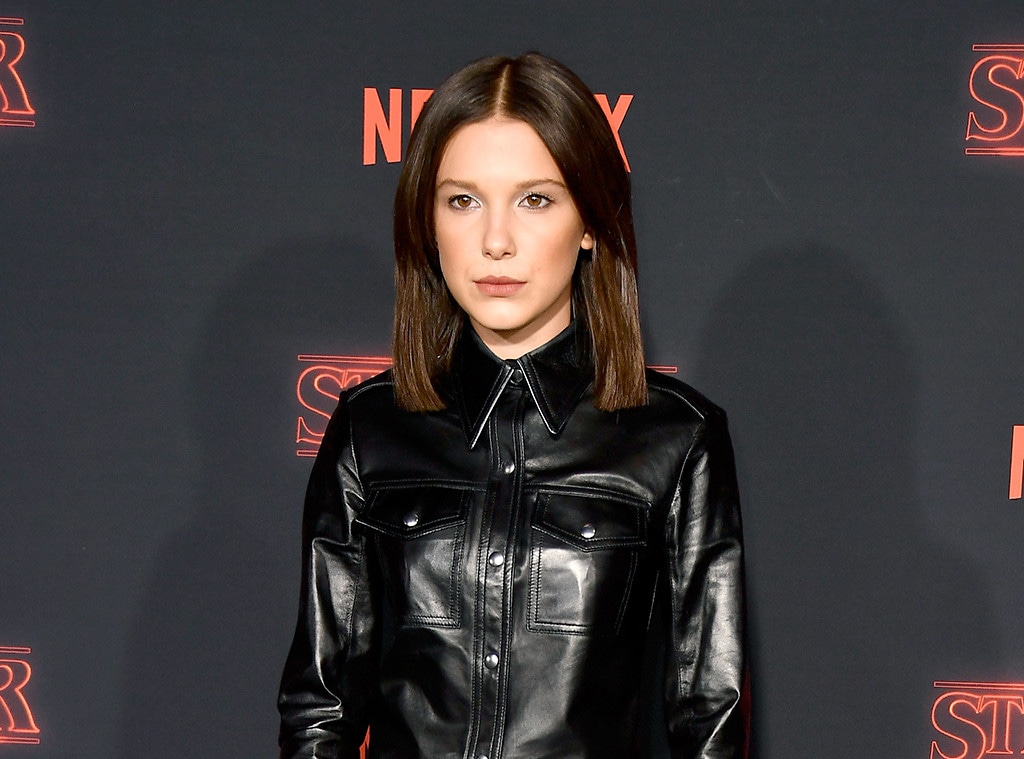 Frazer Harrison/Getty Images
Millie Bobby Brown, is that you?
The young actress arrived at the Stranger Things season two premiere in Los Angeles with a cute, shoulder-length cut and face-framing layers.
Fans will remember the 13-year-old star shaved her head to play her character Eleven. The actress even documented the occasion in a series of photos and videos back in August 2016.
Brown has clearly been growing her hair out. Still, she told E! News she preferred her shaved head to her longer 'do.
"Shaved head, for sure," she said at the premiere, held at the Regency Bruin Theater. "Shaved head will always be my favorite hairstyle."
The second season of Stranger Things just debuted on Netflix today, so not everyone has had the chance to fully binge watch it yet. However, Brown said she donned her own hair on set versus a wig.
"No, it was my real hair," Brown told E! News.
Brown isn't the only one to have had a hair-raising transformation while on the show. Dacre Montgomery, who joined the cast this year as Billy, opened up to E! News about rocking a mullet and joked that it was "a bit cold on the sides of my head" without his wig. Gaten Matarazzo also talked about having his hair teased, gelled, clipped and sprayed to get his character Dustin's look.
Stranger Things 2 is now available to stream globally on Netflix.
For more celebrity news, watch E! News at 7 and 11 p.m.