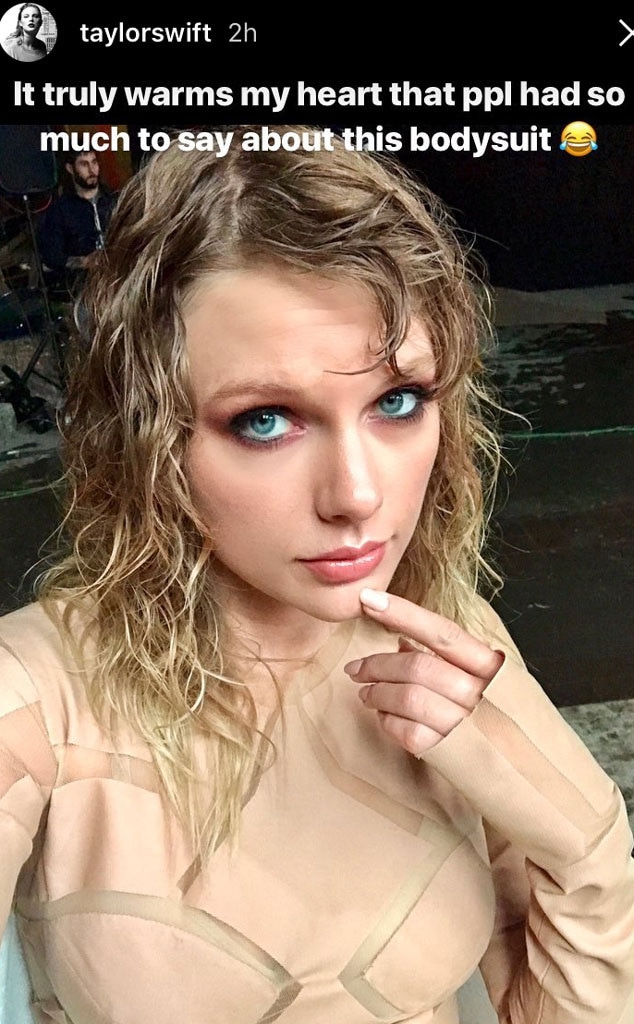 Instagram
Taylor Swift has a message for everyone: She's not naked in "...Ready for It."
The 27-year-old singer just dropped the new music video hours ago and now she's responding to reports claiming that she's naked in the video.
Online commentary started when Swift released a sneak peek of the video on Monday.
The preview sparked speculation about her wardrobe, but now Swift is letting everyone know she's wearing a nude bodysuit in the video.
On Friday, the singer posted a series of pics on Instagram Stories of herself in the bodysuit during what appears to be the filming of the video.
"It truly warms my heart that ppl had so much to say about this bodysuit," Swift wrote with a face with tears of joy emoji.
T.Swift also shared a mirror selfie, giving everyone a full-length shot of the suit.
Making it clear once again, she's wearing clothes.
And just in case everyone needed one more piece of evidence, Swift also shared another behind-the-scenes pic of herself in the bodysuit.
Case closed.
You can check out the "...Ready for It" music video HERE!
Swift's album Reputation is set for release on Nov. 10.