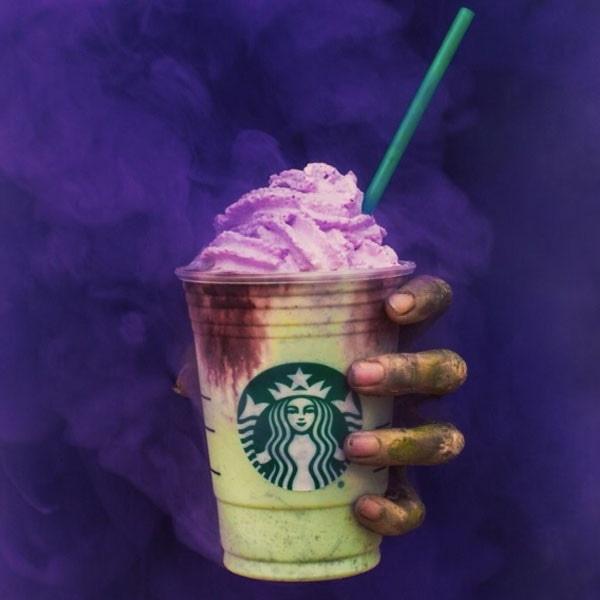 Instagram
Need a drink to go with your Halloween costume this year? Starbucks has you covered. 
The coffee chain debuted its newest spooky creation just in time for Halloween. Fittingly enough, it's dubbed the Zombie Frappuccino and it can be yours for just a few days. 
The drink features green caramel apple, a drizzle of dark mocha, and pink whip designed to look like brains floating at the top of the drink. As the brand quipped online, "Brains for dinner. Zombie Frappuccino for dessert." 
As is typical of Starbucks' festive recipes, this drink is available at participating shops in the United States, Canada and Mexico right now until the main event on Tuesday. 
As could have been expected, the Internet is already chatting about the liquid treat. Famed radio personality Elvis Duran kicked off his morning with one. "Got a #zombiefrappuccino courtesy of @Starbucks this morning!" he announced on Twitter. 
Meanwhile, eager fans were trying to find out how the concoction tastes. "Got mine this morning," one customer shared on social media. "Yummy brains!"
What do you think about Starbuck's new creation? Let us know in the comments below!