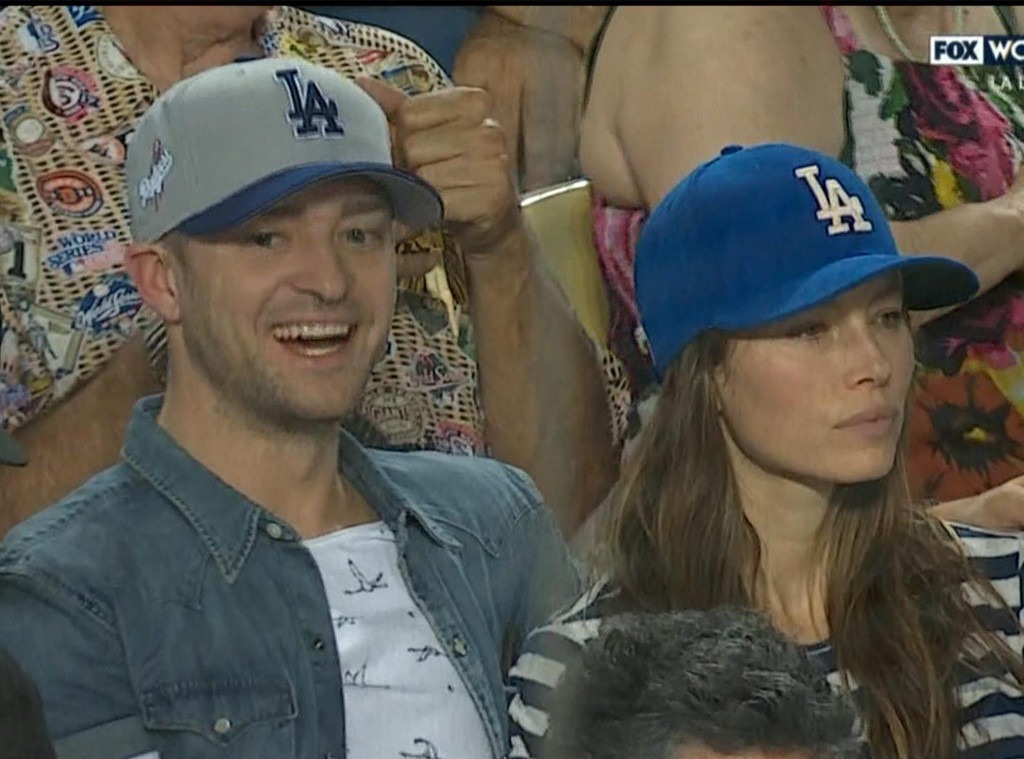 FOX
Hollywood's biggest stars are bleeding blue tonight!
As game two of the 2017 World Series kicked off Wednesday night, baseball fans may have recognized two familiar faces in the audience.
Your eyes weren't fooling you. Justin Timberlake and Jessica Biel were in the house to cheer on the Los Angeles Dodgers.
Cameras caught the Hollywood couple walking into Dodger stadium wearing plenty of blue. Justin sported ripped denim jeans and a matching button-down while Jessica opted for denim capris and a blue and white striped T-shirt.
They both completed their looks with Dodger baseball hats as they walked hand-in-hand to their seats.
At the bottom of the seventh inning, Fox's Joe Buck gave a shoutout to the "Suit and Tie" singer and his "much better half" Jessica. The couple would reappear on the small screen during the top of the eighth inning when the Houston Astros found themselves scoring one more run.
Justin and Jessica, however, weren't the only ones to witness the close game Wednesday night. John Legend, Jason Bateman, Larry King and Tiger Woods were spotted in the audience. Even Astros pitcher Justin Verlander's fiancé Kate Upton was spotted cheering on her man.
Take a look at all the famous World Series sightings in our gallery below.
And don't forget that this series isn't over yet. Game 3 airs Friday night at 8 p.m. EST on Fox.
Baseball players will keep their eyes on the ball while we'll keep our eyes on the stars.