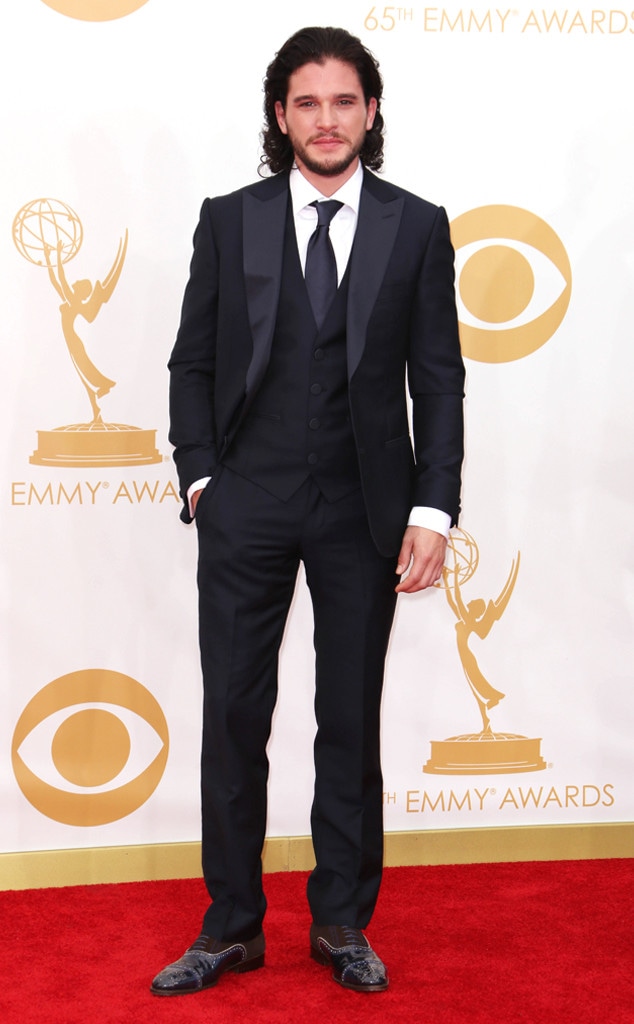 Rex Features/ZUMAPRESS.com
Kit Harington would like to revise his comments about sexism from last year.
As you may recall, the Game of Thrones actor opened up to The Sunday Times and argued that women aren't the only people facing sexism in Hollywood.
"I think there is a double standard," he confessed, noting how he believed he landed the role of Jon Snow due to his looks. "I like to think of myself as more than a head of hair or a set of looks. It's demeaning."
Now, he's admitted his words were off base.
"I was wrong there," he told the Guardian in a recent interview.
"Sexism against men is not something I should have really said," he continued. "I think what I meant was, being objectified. At that time, I did feel objectified, and now I've learned how to control that."
When Harington feels objectified today, he simply "shuts it down."
He added, "Look, I do think men can get objectified. I do feel I have been objectified in the past, sexually as well, in pieces that have been written about me."
For example, he discussed one graphic in particular in which his bulge was highlighted by a bunch of arrows pointing to it.
"Has that made me feel uncomfortable in the past?" he asked. "Yes. Do I think my position is the same as a woman's in society? No. They're very different things, and I should have separated them. I was wrong."