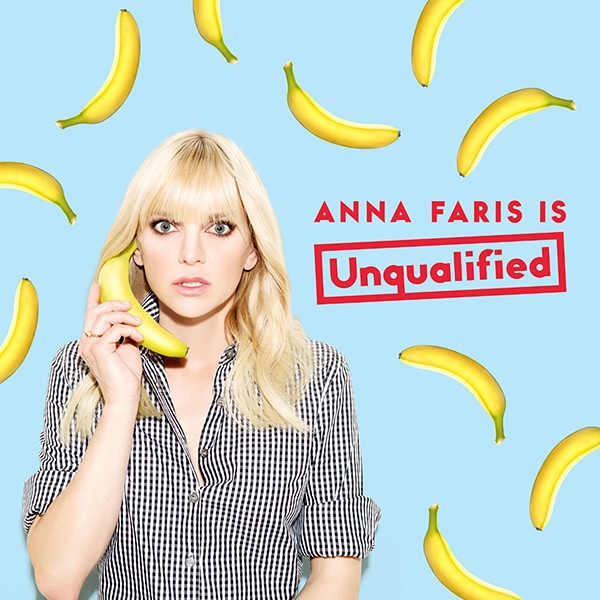 Apple
Anna Faris is sharing her own story of sexual harassment in Hollywood.
In the 95th episode of her Unqualified podcast, released Tuesday, the 40-year-old actress recalled feeling "small" after a director behaved inappropriately towards her on a movie set. (Faris did not identify the director or the film.) "I was doing a scene where I was on a ladder. I was supposed to be taking books off a shelf, and he slapped my ass in front of the crew so hard. And all I could do was giggle," Faris said. "I remember looking around and I remember seeing the crew members being like, 'Wait, what are you going to do about that? That seemed weird.'"
But not a single crew member said anything, so Faris—feeling belittled—didn't say anything, either. "And that's how I dismissed it. I was like, 'Well, this isn't a thing.' Like, 'It's not that big of a deal. Come on, Faris. Buck up. It's not that big of a deal.' Like, 'Just giggle.' But it made me feel small," the Mom star confessed. "And, you know, he wouldn't have done that to the lead male."
Alycia Jayne Lancey for "Anna Faris is Unqualified"
Her guest, actress Arielle Kebbel, said she could relate. "I've found myself giggling out of so many situations," she told Faris, "and it's like, 'Screw you for making me have to figure it out.'"
As more women share their own stories of sexual assault, Faris said, "There must be a ton of men in Hollywood, and all over the world maybe, who are pretty scared right now because of their guilty behavior. As much as I bemoan the iPhone and social media and all that, it's given liberation, for sure, and accountability." Later, she said, "Hopefully this pattern will be broken."
Faris acknowledged that it can be tough for actresses to defend themselves in instances of sexual harassment. "We're conditioned to giggle. But also, if we were to do anything else, we'd be labeled a bitch or difficult. That would be the best of circumstances. I guess what I do is I laugh. It puts everyone at ease," the actress explained. "That's the defense mode you go into."
The bottom line, Faris argued, is that women should be able to retain "ownership" of their "identity," "intelligence" and "sexuality" without having those virtues "defined" by anyone else.