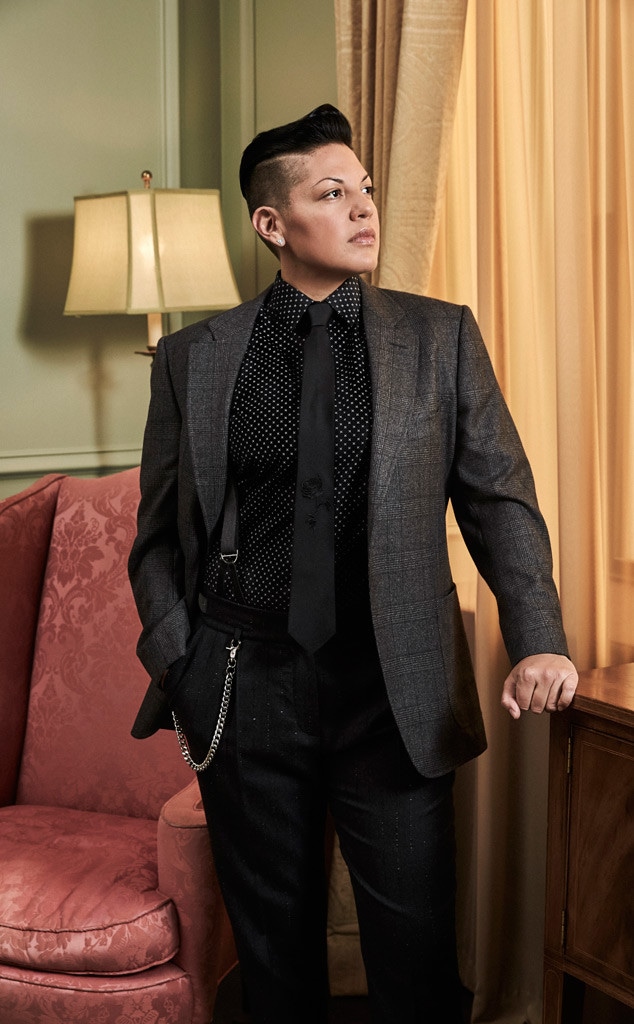 CBS
Sara Ramirez is returning to TV. The Grey's Anatomy fan favorite is joining the cast of CBS's Madam Secretary in the wake of Bebe Neuwirth's departure.
Ramirez will play Kat Sandoval, described as "a brilliant political strategist, legendary in D.C. for her talent and for abruptly dropping out of politics until Elizabeth manages to coax her back into the State Department."
She makes her debut in the Sunday, Nov. 19 episode of the CBS drama.
"We're very excited that Sara is joining the cast," Barbara Hall, executive producer and series creator, said in a statement. "She brings a fresh perspective and a fun, energetic quality to the State Department staff."
"We are thrilled to have Sara join the Madam Secretary State Department team," Lori McCreary, executive producer, said in a statement. "From the moment she walked on set with her talent, intellect and spirit, she became part of the family!"
Madam Secretary stars Téa Leoni, Tim Daly, Zeljko Ivanek, Keith Carradine, Sebastian Arcelus, Patina Miller, Geoffrey Arend, Erich Bergen, Kathrine Herzer, Wallis Currie-Wood and Evan Roe. The series follows Leoni's Elizabeth McCord, the Secretary of State.
Ramirez steps in as Neuwirth, a series regular since the show's start, exited the show. Neuwirth revealed the Sunday, Oct. 22 episode of the drama would be her last and said she had requested to leave the series.
Ramirez left Grey's Anatomy at the end of season 12 after more than 200 episodes playing Dr. Callie Torres. She currently voices Queen Miranda on Sofia the First. The actress won a Tony for her work in Spamalot.
Madam Secretary airs Sundays, 10 p.m. on CBS.