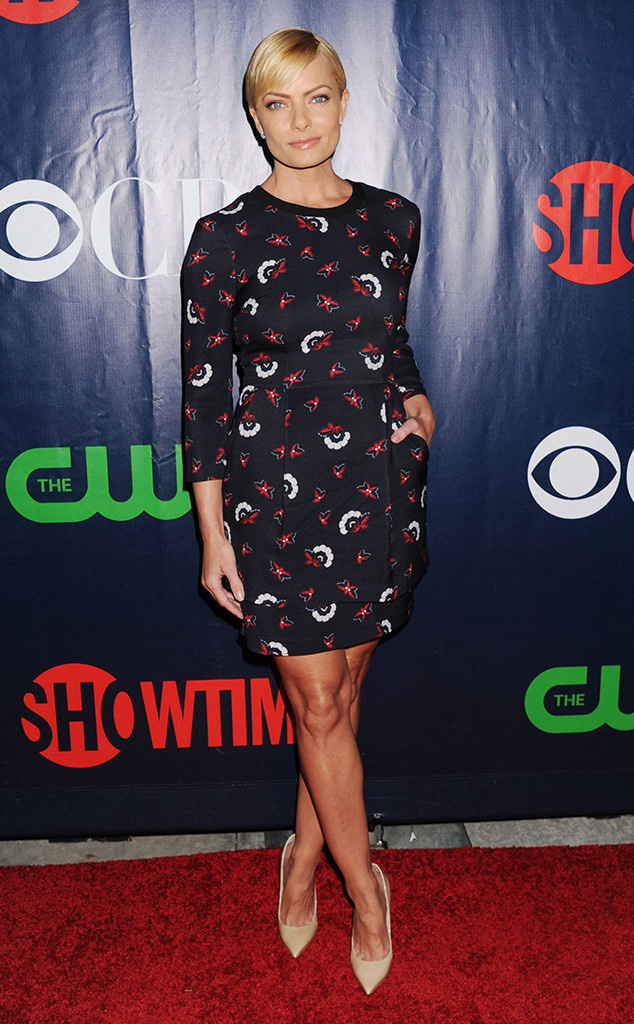 Jeffrey Mayer/WireImage
Oh, babies!
Jaime Pressly is officially a mom to twin boys, the actress announced on social media Monday. Jaime welcomed Leo and Lenon into the world on Oct. 16 with her longtime boyfriend Hamzi Hijazi. 
"They're here!" she captioned an image of her little ones snuggled up in matching onesies. "Introducing our new additions, Leo and Lenon, born October 16th. #DoubleTrouble"
The My Name Is Earl star is also mom to 10-year-old Dezi James with ex Eric Calvo. 
Jaime announced the unexpected pregnancy in June, telling People at the time that despite attempting to conceive "for quite a while," the wonderful news came as a total surprise to her and Hamzi. 
"Twins don't run on either side of our families so we were completely shocked," the new mama shared. "This wasn't IVF or anything like that. It was just a shock, and I'm like, 'Doctor, that's impossible!'"
Pressly, who currently stars on CBS' Mom, also gushed, "I've always wanted three kids and the older I'm getting, I'm like, 'OK, maybe just one more would be nice. I was getting a little sad, but it was like, 'We'll give you two in one. You don't have to do another pregnancy.'"
Prior to giving birth, Jaime welcomed her Instagram followers into Leo and Lenon's nursery, which was decorated with a zoo-inspired theme in mind. 
She candidly compared carrying two children to "having eight limbs moving around" in an interview with the mag, adding, "There's a lot more discomfort than there was with one. I've had a fairly easy pregnancy considering so many women go through so much worse, so I've been very, very lucky."
Congratulations to the entire family!